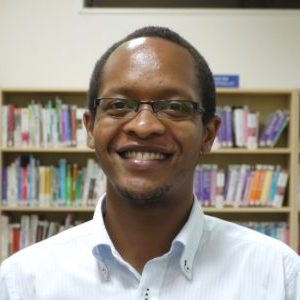 Mutembei Kariuki
Social Impact Training Manager (Kenya)
Mutembei has been interested in social impact since his teenage years when he was involved in human rights advocacy for children. He has done advocacy work in Nairobi, Cairo and New York at the UN General Assembly Special Session for Children.  After this eye opening experience he worked with other likeminded youth to support children in need of special protection, such as former street children in his home city of Nairobi.  He then saw how business and entrepreneurship were powerful forces for development and was actively part of the Junior Achievement program in Kenya, eventually becoming a founding member of the Junior Achievement Interactive Alumni, which continues to develop entrepreneurial skills in high school students in Kenya.
At university, he developed a passion for leadership development and worked with the global youth exchange organisation AIESEC in Kenya, Austria, India, and Japan. He then joined Potencia Ventures, where he supported social enterprises in Brazil, India and The Philippines. His passion for technology then led him to Japan where he worked on the transfer of technology to treat hazardous waste from Japan to Kenya, by building a partnership between Japanese companies, and the Kenyan and Japanese governments. He also spent this time learning about emerging technologies such as the Internet of Things and 3D printing that he believes will radically improve the quality of life for humanity.
Mutembei holds degrees in Economics and Information Systems. In his spare time he has been part of a social reality TV show called Imagine Afrika that was broadcast in over 40 countries as part of an African media initiative to combat the spread of HIV/AIDS.