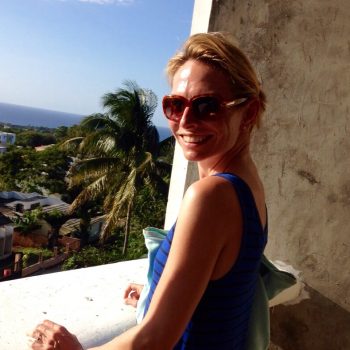 Yvonne Hendrych
Founder, Work in Balance
After completing her traineeship to become a lawyer, Yvonne decided to pursue an international career and moved to Brussels. She initially worked as a trainee at the European Parliament but moved shortly afterwards to the private sector to work in the field of advocacy, interest representation and partnership building for corporations and sector associations.
After more than 10 years of working in advocacy, Yvonne decided it was time for a change. She left her job in Brussels, travelled, and volunteered with several NGOs. She got a certificate in Fundraising and Philanthropy from NYU and decided to complement this further education with a post-graduate in Social Innovation Management at Amani Institute in Sao Paulo.
During her time at Amani she discovered her true calling and passion: positively impacting individuals and groups through coaching and training and providing support to explore work related challenges and burning questions, especially for mid-career professionals.
In parallel Yvonne obtained a certificate in Life Designing from UPeace, the United Nations-mandated University for Peace. She founded her new professional venture,
Workinbalance
, with the aim of assisting people to create a better balance and alignment between important life areas, helping them to design a (work) life they love.