Charting a Future for Conservation with Local Communities at the Helm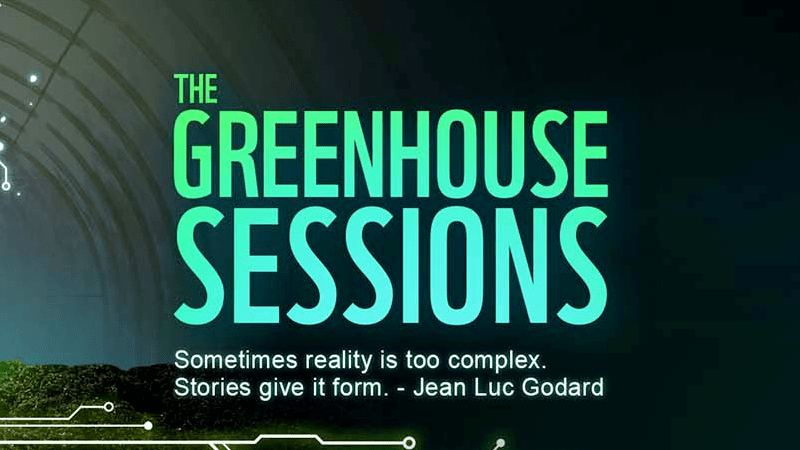 One of the biggest polarities that we have in modern-day societies is between development and environmental conservation. The reality is that we do need both because a focus on one area over the other results in a less than ideal scenario. So the biggest question that we as humans face is how do we find the right equilibrium between development and conservation? These are some of the questions that we have been focusing on over the past six months in the Green House sessions series. We have over the six events examined in-depth the future of plastics, food, education, forests, cities, and wildlife.
Last Thursday, we held the final event that focused on the future of community-based wildlife conservation in Kenya. The session kicked off with Dr. Yussuf Adan, the Biodiversity, Science and Innovation Manager at WWF Kenya who gave a presentation on community-based wildlife conservation in Kenya. Yussuf highlighted that 20% of the Kenyan landmass is under conservation purposes as parks, reserves, and conservancies. He also mentioned that biodiversity employs over 1 million people and contributes approximately 12% of Kenya's GDP. A key element of the presentation is the fact that today there are 170 community-based conservancies in Kenya, highlighting the growth of community involvement in matters of conservation.
After the very factual presentation by Yussuf, we welcomed two innovative organizations that are working to promote community-based conservation in a variety of ways. These were:
Stand Up Shout Out

represented by its Founder, Peter Moll. Peter articulated on the Adopt a Park initiative that SUSO is rolling out that provides a platform for dignified and meaningful engagements between youth and the managers of national parks and reserves.

Carbonbase

, represented by Founder and CEO, Max Song. Max elaborated on their Project Ark idea that uses Non-Fungible Tech(NFT) to provide a way of raising awareness and funding for conservation causes across the world by citizens.
For the panel session, we had a very enlightening discussion on the role of communities in wildlife conservation in Kenya.
Prof. Charles Musyoki –

Kenya Wildlife Service

, Director of Parks & Reserves.

Nelson Ole Reiyia – CEO, Co-founder at

Nashulai Maasai Conservancy

.
Here are some of the talking points from the session:
Historical Context of Community Based Wildlife Conservation
"When most of the parks in Kenya were formed, communities were largely not involved. There was a protectionist approach that has in the past two decades slowly evolved into a people-centered conservation approach. In 1991, KWS started a unit to engage and liaison with communities on conservation. In 2013, the right for communities to legally participate in wildlife conservation. We now have offices in 44 out of 47 counties so that we can engage closely with the citizens. We have a deliberate agenda to involve communities in conserving biodiversity, and this will continue." – Prof. Charles Musyoki.
What Makes Nashulaai Unique?
"Nashulaai is the only conservancy formed by community members and give them a say in charting the future of the park. Nashulaai has pioneered a mixed model of conservation with no displacement of people. This has ensured that the culture of the area has remained intact, with no loss of social fabric while also ensuring wildlife and people living together side by side. We recently won the Equator prize for how community-centric our conservation approach is. I believe that we have successfully proven that communities indeed can be leaders and not needers" – Nelson Ole Reiyia.
Challenges to Community Based Wildlife Conservation and lessons learned
"KWS has been giving good management and logistical support, and this makes it easy for communities to set aside and for conservation. Often it is a question of value when it comes to communities, as they weigh the benefits of conservation vis a vis other land uses. Government compensation can also be improved to further incentivize local communities to be involved in conservation.
The pandemic has also increased the pressure on conservation as the income from tourism has reduced. As a conservancy, we have continued paying our leasing fees to the local communities despite the difficulties. We also launched a four-month feeding program to cushion locals from the effects of covid-19 on their livelihoods. This has ensured that community relations remain cordial and allowed communities to see benefits of conservation even without tourism." – Nelson Ole Reiyia.
Covid-19's Implications on Conservation and Livelihoods
"There is a myriad of challenges when it comes to community-based wildlife conservation specifically on human-wildlife conflict. As we try to minimize conflict, the diversity of the wildlife we work with is a challenge. The food they raid varies, the areas are different, and the size of the animals also complicates our work. Some of the methods that we use to prevent wildlife from encroaching can also be intrusive eg. audio-visual deterrents as well as smells. Some of the methods we use to prevent conflicts can also be very expensive. Fencing, for example, is very expensive to install and maintain. We also face a huge challenge in that there is an erroneous perception that KWS values wildlife more than people and we are trying to alter that amongst communities.
One of the lessons that we have learned is that conservation is only sustainable if local communities are involved in the process and Nashulaai is a great example of that." – Prof. Charles Musyoki.
As the series wound down, here are some key takeaways from the six highly engaging sessions that we have had so far:
Charting the path for environmental conservation is only sustainable if communities are actively engaged as equal partners

Efforts to create a greener, cleaner and more sustainable can be greatly amplified through cross-sectoral partnerships.

A lot of the environmental challenges we face today can be largely alleviated by awareness and education. No matter how small the audience is, if you have valuabe knowledge, share it.
environment, Kenya, nature