Inclusive Education for Sustainable Development in Kenya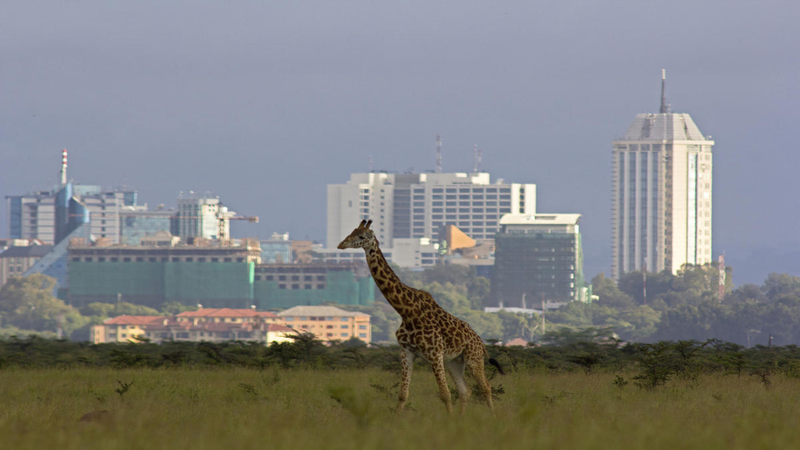 "In the end we will conserve only what we love; we will love only what we understand; and we will understand only what we are taught." (Baba Dioum, 1968.)
Human beings are inextricably linked to the environment. However, over the past few decades, globalization, population growth and urbanization have put a lot of pressure on our finite environmental resources. Extreme weather events, mass extinction of wildlife species, land degradation and deforestation are and will continue to pose grave threats to humans if left unattended. To solve these challenges, it is imperative that we urgently share the relevant information to people to help influence behavioural change to help protect the environment.
Last month, in the fourth event in the Green House Sessions series, we explored the theme of the Future of Education for Sustainable Development. You can watch the entire session here. The event kicked off with an overview of Education for Sustainable Development(ESD) in Kenya, the policy framework both at the international and local levels that promotes ESD specifically the National ESD Policy for Kenya – Sessional Paper No. 11(2014) and the Kenya Ministry of Education ESD Policy(2017). These two policies provide a framework for incorporating ESD in the Kenyan education curriculum, a fundamental part of creating a future generation of environmental stewards. and some of the foundational principles of sustainable development. This intro was led by Zipporah Musyoki-Webola, the Regional Coordinator for Education for Sustainable Development at WWF Kenya.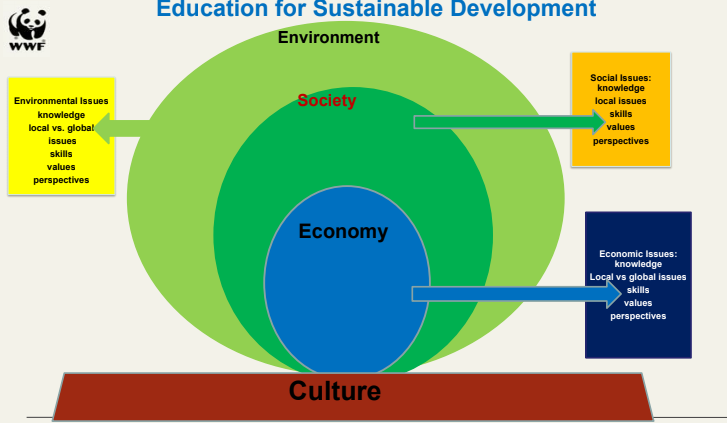 After the macro level discussion of ESD, we highlighted three innovative organizations actively working to mainstream ESD in Kenya. These were:
Trees4Goals – This is an organization formed by 16 year old Lesein Mutunkei that uses sports as a way of engaging children to be more aware about environmental issues and promote environmental awareness and stewardship. After learning about the climate crisis, Lesein resolved to plant a tree for every goal that he scored for his football team. To date he has planted over 1,400 trees and has reached over 500,000 young people with messages on environmenta conservation.
Nameta Trust – An art and non profit organization that is in a mission of providing more art opportunities to youths in the informal communities. A key component of Nameta Trust's work is using poetry, drama and song infused with lots of messages about sustainability and conservation. To date Nameta Trust has worked with over 5,000 schoolchildren in Nairobi.
UkwenzaVR – An organization that works to create awareness amongst school going children from underserved communities through Virtual Reality.Ukwenza adresses the huge challenge of accessibility which often makes it difficult for kids especially from informal settlements to experience nature in person. So far Ukwenza has worked with over 400 school kids in Kenya.
After the innovation showcase, we transitioned into a panel discussion that featured:
Dr. Margaret Otieno – National Coordinator and CEO, Wildlife Clubs of Kenya(WCK)
Ephantus Mugo, Conservation Education Coordinator – Lewa Wildlife Conservancy
Jane Waiyaki-Maina, Head of Sustainability, Absa Kenya
Peter Tabichi – Teacher, Keriko Primary School and Winner of 2019 Global Teacher Prize
Here are some key takeaways from the session:
The Evolution of ESD in the Kenyan Context
"When Wildlife Clubs started in Kenya, the biggest focus was poaching and land degradation. In the current context, the threats to biodiversity are very many. We have climate change, plastic pollution, deforestation, rapid urbanization, and biodiversity loss among other problems. These challenges have forced us to look beyond schools and look to engage corporates and citizens with the view of promoting a positive view towards the environment because sustainable solutions are only possible if we work in unison." – Dr Margaret Otieno
Integrating ESD in Schools
"Education needs to be made practical and as relatable as possible for students. They need to see how things that they are taught are applicable in real life. We need to expand school clubs, movements to bring in the element of practicality and expand our children's horizons. There is also a need to improve pedagogical methods by introducing blended learning programs, expanding exchange programs and making learning competence based. Incentivizing teachers will also go a long way towards enhancing learning outcomes and transferability of skills. Teachers need to be looked at as facilitators not custodians of knowledge." – Peter Tabichi
Why Private Sector Needs to Mainstream Sustainability
"Businesses don't operate in a vacuum and there is a need to understand their environment and clientele because any adverse shift in those two areas will affect their business. It is important for businesses to understand how to integrate sustainability in their businesses in order to realize shared value. For example as Absa, we have instituted mechanisms to ensure that our financial support services are in line with sustainability of the planet and our clients. We are also working to train our contractors, suppliers and clients to ensure we all are on the same page when it comes to sustainability."– Jane Waiyaki-Maina
Working with Communities to Enhance Sustainability
"Given Lewa's location in an arid part of the country, it is essential that we work with communities. Most of the communities living next to the conservancy are pastoralists and we need to work with them to ensure resources are utilized in productive ways that also allow coexistence with nature. Culture change is something that cannot be done overnight. We try to work with communities in a participatory manner and try to understand the environment, create an appreciation for it and ultimately empower them to make decisions that are harmonious with nature." – Ephantus Mugo
Join us for the next event in the Green House sessions series where we will be exploring the topic of the
Future of Forests:How can we Increase and Maintain Kenya's Forests
. This event will take place on the 19th November from 9:00n am to 10:30 am. Sign up
here
.
education, sustainability, sustainable development