A Fellows' Personal Journey Of Discovery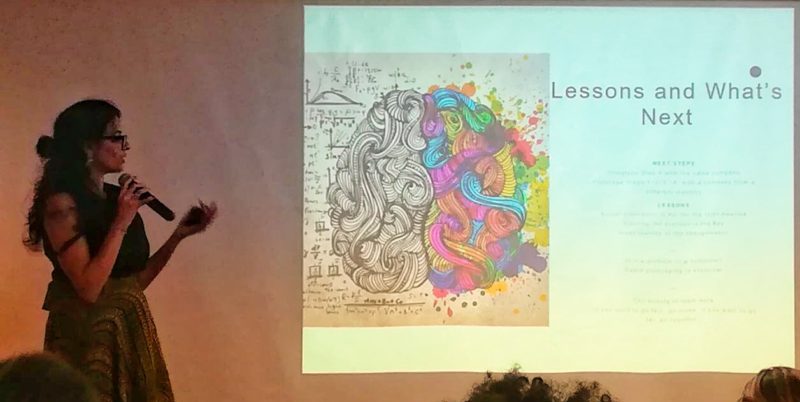 May 2017. I wanted to change. I needed change. I was feeling stuck on a path that I had chosen, and I could not understand why.
I was feeling lost and confused; I had committed to a life of service, a career of courage, but… I was going through something that seemed like a mid-twenties crisis. I was feeling disconnected from myself, my dreams, the world around me. I had lost my drive, my power, my ambition. Every day I was hoping to find my way back.
This is when I heard about the Amani Institute and its Social Innovation Management programme.
After dedicating 7 years of my life to the social sector – working on issues ranging from gender inequality to climate change, from youth development to refugees, I thought I knew everything there was to know about social innovation. However, I also felt that it was urgent for me to take a chance, to do something and make a change in my life.
I chose Amani Institute because it is not a conventional school; it does not simply teach you, it shows you. It does not only make you think, it makes you do. This programme is not only about finding solutions to the most pressing issues affecting our planet; it is also, and perhaps most importantly, about finding yourself, finding your voice and discovering the role you want to play in this world. It offers you a safe place to be yourself, express your singularity and your feelings, no matter how crazy or dark they may be at times. I know it now – It was the opportunity that I had been waiting for, for a very long time.
8 months, three phases, two projects, dozens of 'a-ha' moments, and a lot of tears (joy and not joy) later, I am simply grateful.
From my time at Amani, I gained a lot. A solid international network, invaluable professional skills, wonderful friends.
Along the way, I have found something precious – the strength to dance to the beat of my own drum, even when I am the only one who can hear the music.
I have found the courage to be vulnerable – to share what I feel, to a dear friend or to an unknown online audience (like what I am doing right now).
I have found the confidence to act – to truly stand up for what I believe in, every day, everywhere.
With my deepest and eternal gratitude, I can only thank the whole Amani Family, from Nairobi/Sao Paulo/Bangalore and everywhere else, for making a change in the life of a changemaker.

Article by Ines Talla.