Becoming a Changemaker – One Step at a Time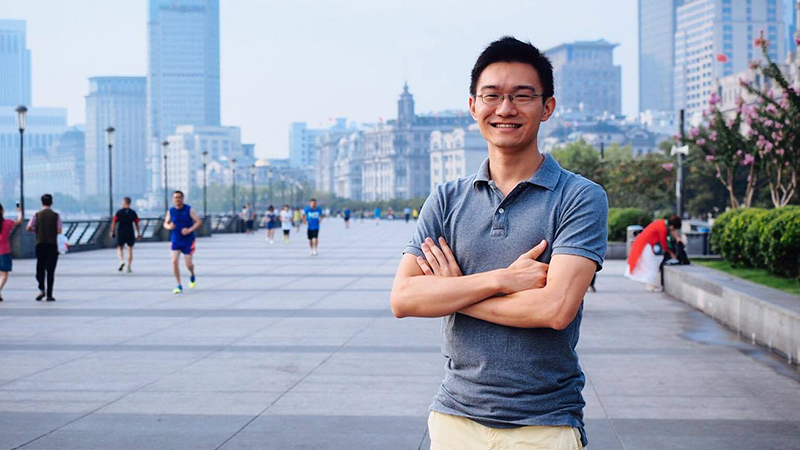 This blog post was contributed by Jerry Zhu, a participant in our Social Innovation Management program and, through that, an apprentice at the Dignitas Project. Dignitas Project's mission is to empower children and families in the poorest communities around the world through education and opportunity. Here, Jerry writes about a project he worked on at Dignitas.
Strathmore University is perhaps the best university in Nairobi. When Dignitas Project was organizing Strathmore students community service visit to Mathare schools, a boy named Adil joined the activity totally by accident. After he finished class at 12pm, he called home – nobody was there and he didn't have a key. He called his girlfriend – who was busy. When he was thinking about what to do next, he passed by a group of people waiting at the school gate for the bus to Mathare. He decided to join the cohort.
On the bus to Mathare, I asked the crowd, "have you ever visited a school in a slum?" No one raised their hands. Adil understands schools in slum the same as everyone else does – no significant differences compared to other schools in Kenya.
As soon as we arrived in Mathare, we walked to a hill on which people can see an overview of the slum. Adil was shocked, "What do the schools behind those iron sheets look like?"
After he walked into Genesis Joy Secondary School classroom, he was scandalized. He couldn't imagine kids studying so hard in such a poor condition – squeezed in a small and dark classroom with no lights; their uniforms, blackboards, textbooks, tables and chairs worn out. He witnessed so many kids struggling with their tuition fees, on a monthly, even weekly basis. But he also saw the desire in the kids' eyes to become a Strathmore student, to become changemakers.
Adil thought back to his childhood. His dad left him and his mom behind when he was very young, and his mom had to fight extremely hard to survive, to support the tiny family (in the countryside near Nairobi) and to keep him in school. The sentence that remained in his mind through growing up, was "Never ever give up".
When sharing this story with me on the way back from Mathare, Adil burst into tears. Then he took out 2,000 Kenyan shillings (USD $25) and said , "I want to support the a kid's study. This can cover 2 months of tuition fees. Please tell him, don't ever, ever give up. I'll keep supporting him if needed."
He continued, "I'm so blessed to have this chance to come here. Although I can only help one child, but for him, it's life changing. I had a similar experience fighting with my daily life when I was in secondary school. Now I want to make a difference in his life."
If Adil hadn't decided to join in the group, he wouldn't have had a chance to see the facts and feel the empathy. The Amani Institute course is always asking us "how to become a change maker?" This small, while dots-connected story, revealed a very simple answer – to make a change in society, you just need to change yourself one single step at a time.