How Nikhil leveraged his startup experience for social impact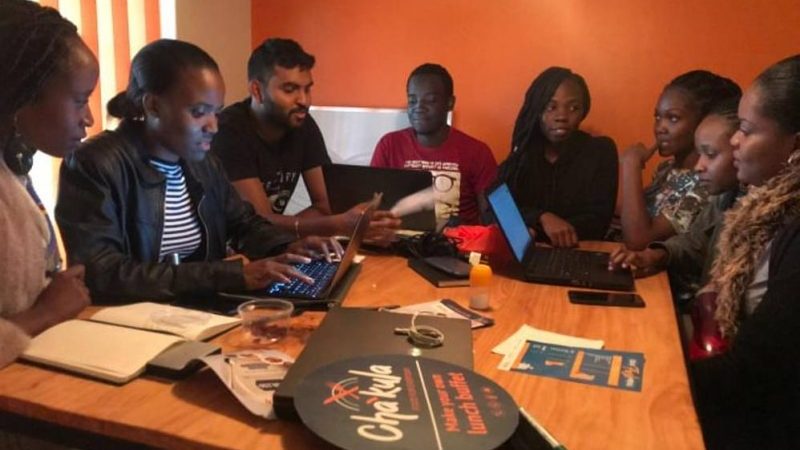 The story of Nikhil Goel, who left a dream job in India to study Social Innovation Management in Nairobi: thanks to rapid prototyping, in less than 6 months, has now launched a social impact business.
Shortly after achieving what he thought was his dream job at a well-known Indian food delivery service, Nikhil Goel was accepted into Amani Institute's Social Innovation Management Program in Kenya. Torn between staying at this dream job and joining an exciting program in Nairobi, he felt it was time to get out of his comfort zone, test his limits, and gain new skills in a different context.
Having only lived and worked in India, Nikhil was nervous about settling in a new place, but once he met the other Fellows in his cohort, he immediately felt at ease. Throughout the 4-month Immersion phase, "I realized there was something more than working for money and that I could leverage my startup experience for social impact," he says.
Building on his past food delivery expertise, he received an offer to work at SafeBoda, a Ugandan startup that had recently launched in Kenya, which focuses on motorbike transportation, but was looking to scale up and enter the food delivery market. While food delivery services are popular in Nairobi, they typically focus on the mainstream, large restaurants, and leave out informal food vendors, who may lack a brick and mortar structure. Wanting to distinguish SafeBoda, Nikhil began focusing on informal food vendors, starting with Mama's, one of the thousands of small one-woman food stands in Nairobi, that were so popular also with Amani Fellows being very close to the Amani Institute's office.
"During Social Innovation class, we learned how to do rapid prototyping, and I practiced this a lot for my social innovation project. So, once I began developing "Cha'kula" our food delivery pilot, rapid prototyping became very useful."
Mama's has been operational for 25 years, but it has generally been stagnant in sales. While the owner's dream has always been to expand, she has lacked the capital to do so. Now, because of Cha'kula, she has tapped into an entirely new network of customers and is rapidly growing her business. Cha'kula is not only helping the food vendors, but also the office workers who can now afford the lower cost food delivery services.
Nikhil noted that "It was at Amani Institute where I gained more empathy and began thinking that everything I do needs to make an impact for others, whether it's for-profit or non-profit. Right now for me that means building accessibility to services in Nairobi."
Are you looking to develop a global mindset and build your social innovation skills in Kenya, India, or Brazil?
Applications are now open
for our Post-Graduate Certificate in Social Innovation Management.