Persist – and You Will Break Through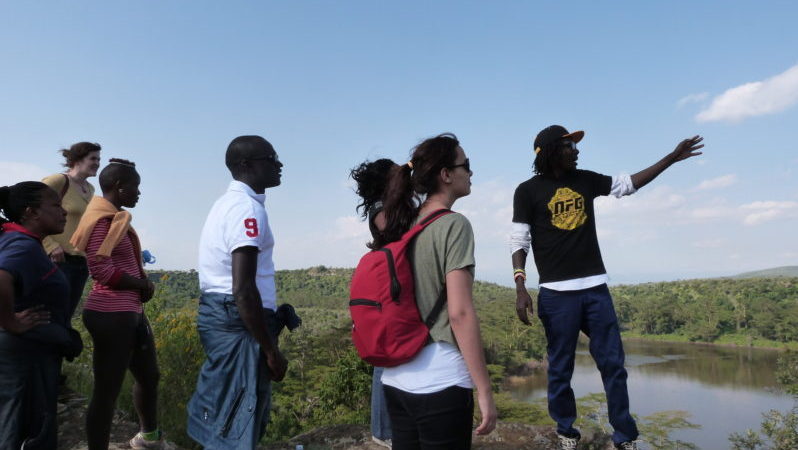 This is a post by our Social Innovation Management alumni Magda Kanjejo from Kenya. She is also an alumn at the Civic Leadership Track we are running for YALI – the Young African Leadership Initiative by Obama. She now works with our team in Kenya.

---

In Kenya the state of unemployment is very much a reality and as a young university student, I found myself in this exact position. I was expected to find myself an internship and if I was unsuccessful, I would not be allowed to graduate from my Journalism course. This tortured my young soul. I wrote and sent endless CVs hoping to even get to the interview stage, but none bore fruit. Statements such as 'send me your CV, I'll forward it to my friend' from my mum became my new daily routine and I remember just having had enough and so gave up. I resorted to spend my time 'wisely' watching endless TV series and listening to music to calm myself, at that point in time I can guarantee there was no one who had as vivid an understanding of the music industry as I did. I knew everything about Beyonce, Drake, local Kenyan artists such as Octopizzo literally if you named it, I knew it.
I constantly found myself wallowing in self pity as I scrolled through my social media pages, seeing posts from friends who were lucky enough to not just find an internship but also secure full time jobs and start earning salaries. Their posts would have hash tags such as "#Blessed" "#WorkFlow", and "#OfficeThings" and I gasped each time I saw such posts. I asked myself what happened to me. Why am I not normal?
This only made things worse so I had to give myself a pep talk.I remember staring at my mirror and telling myself, "you deserve much more than this, you are a fighter". From that day, I made a conscious choice that I would find ways to stay active and use my skills. That is how I joined the student organization AIESEC, which began my path towards change-making.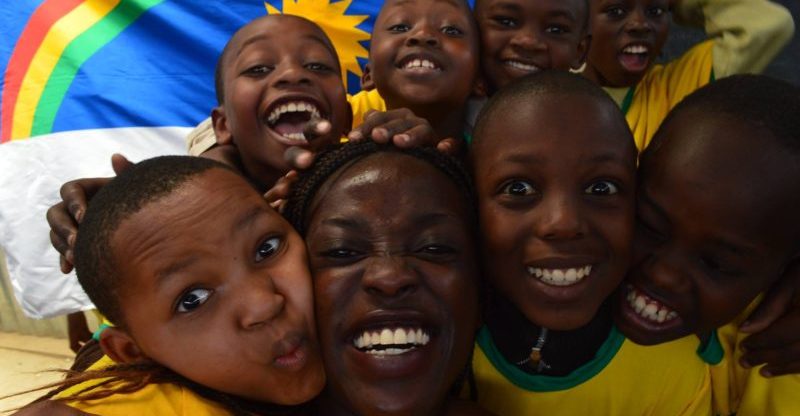 I was proactively engaged within the organization. I took any chance I got to develop and use my skills, I was a member of the communications team, ran weekly meetings, volunteered my time towards conferences, helped volunteers who came through the organization, and through all this, I was recommended to someone who was setting up an organization within Nairobi. That is how I got my internship and landed my first full time job. I also got rewarded as "member of the year" and this gave me so much life. I realized that the power of volunteering is the greatest gift any person can offer themselves; when you can recognize your strengths and weaknesses, this is when you scale up and thrive.
Through my consistent engagement and deep interest in education, I became the Co-CEO of an organization founded in 2014 known as Mabawa Mathare. The organization's main aim at the time was to provide scholarship opportunities for primary school students from Mathare slum to go to high school. As we progressed and learned more about the problem, we ultimately settled on the vision of the organization being to empower children and youth within Mathare slums through a variety of different programs which aim to develop their skills and provide opportunities for them to give back to the community. Although I made the difficult decision to leave this organization, I still stay actively involved with the students and continue to engage with schools and students within Mathare as a mentor.
All these actions combined really did transform my life. Everything just seemed to add up. I was privileged enough to be selected out of several applicants as an exchange participant through Fredskorpset and got to volunteer in the Human Rights Education department at Amnesty International, Norway for 6 months in 2015. It is important to note that I had applied for the same program before, and had been rejected. However I did not give up, so I was very excited to have had the opportunity. After returning home, I applied for and was selected as a participant of the Young African Leaders Initiative (YALI) program and this is how I made contact with the Amani Institute team.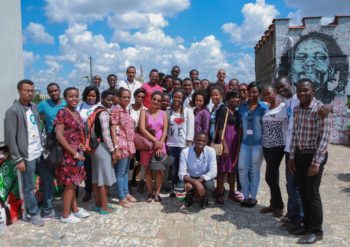 There is an old saying that luck is when preparation meets opportunity. Through my engagement with the Amani Institute team at YALI, I believe I stood out through being proactive. They approached me with an offer for a scholarship into their phenomenal Social Innovation Management course, and although it still feels like I am living a dream, I am currently going through the program and also work as staff for Amani team as a Programs Coordinator.
The biggest takeaway for me has been that when you do well, people will notice/ When you do your best, people will notice. Doing your best puts you on a different level. Nothing has and will ever come easy. It's about making the choice to be different and using what you have to create something different in the world.

Follow Magda on Twitter: @magdakanjejo