When Passion Isn't Enough: How Amani Developed Aditi's Social Impact Skills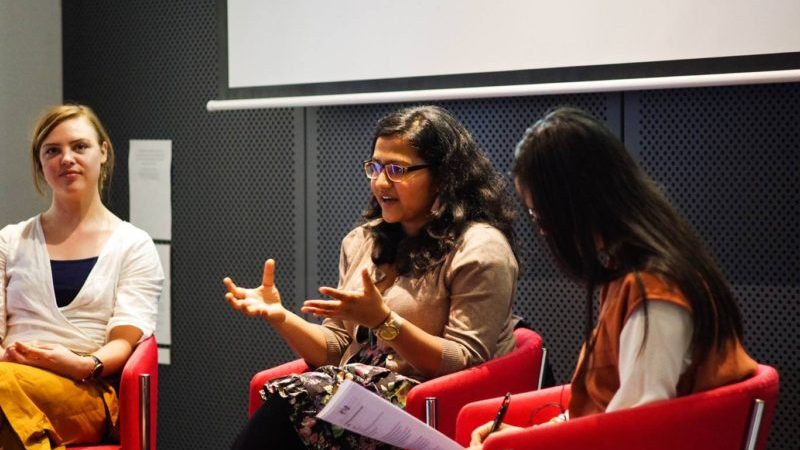 Aditi has always had an innate passion for the social sector. But traditional education did not provide her with the skills needed to make social impact on a large scale. After founding NGOFuel, with her brother at the age of 17, she attended Lady Sri Ram College in Delhi. While studying, Aditi explored other passions including serving as a campus ambassador for Teach for India.



Following her graduation, Aditi was hired at Educational Initiatives in Ahmedabad, where she gained a deeper understanding of the education sector in India. Yet, she still sought out a way to innovate. Luckily, her passion turned into reality when she learned about Amani Institute. Aditi soon became part of Amani's second Social Innovation Management fellowship class in Kenya and thrived in the global community of Fellows. The learning approach in the program was the opposite of the traditional theoretical system, allowing Aditi to find solutions to a multitude of development questions.
"I knew why I wanted to create impact, but I wasn't talking to the people who would be benefitting. My biggest learning was how and why to seek feedback from the people I was trying to help, before I implemented anything."



Now, Aditi works in Melbourne, Australia for JUMP! Foundation, where she utilizes skills she learned at Amani on a daily basis. "Managing a new venture, design thinking, assessment work, impact at scale are all courses that really stuck with me and allow me to thrive in my current role. At JUMP!, I've been able to impact more than 1000 kids, helping them to become global citizens through experiential learning."
"Amani is unique because of the global diversity. People from different sectors, ages, and countries come together for a common purpose as changemakers to create social impact."

---
Interested in learning more about Amani's Social Innovation Management Program? Applications for our February 2018 cohort in Bengaluru and Sao Paulo are open. Click here to learn more.
Ahmedabad, Delhi, education, India, Kenya, Nairobi, youth development