Small Steps to Change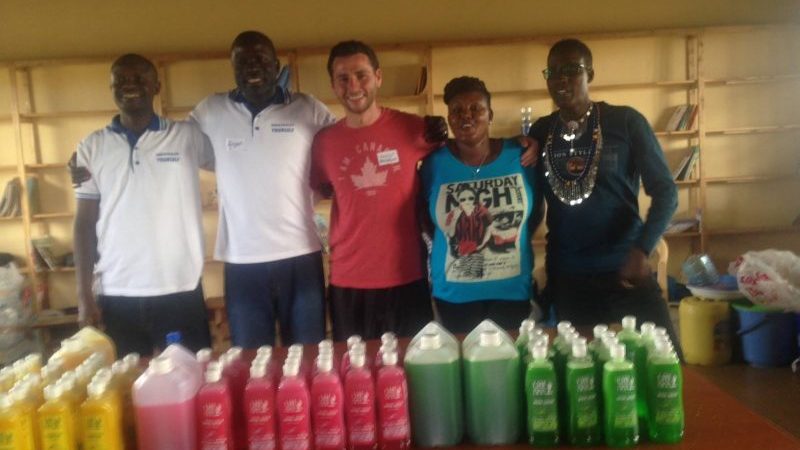 Innovation can be doing little things differently and having a big impact. Jon's work with the Kenyan Maasai community is a peek into social innovation in the community context.
My Innovation Journey and Inspiration
A key deliverable from my Post-Graduate Certificate in Innovation Management, and hands down my most rewarding experience, was the implementation of my own innovation solution. I was inspired by my a classmate of mine and Founder of the I See Maasai Development Initiative(ISMDI), Nelson Ole Reiyia, to work with him in implementing the 'Small Steps to Change' project. After a class trip to visit the Maasai Mara I had the privilege of engaging with the Maasai people.
The Maasai are an indigenous people fighting to keep their traditions alive in the face of modernization and resource scarcity while simultaneously searching for new ways to generate income. I was challenged to develop a strategy that fostered community ownership, was adapted to the Maasai context and leveraged the resources of ISMDI in the region to ensure the sustainability of the project . Using the skills provided by Amani, I worked and reworked my solution, ultimately forming a cooperative of 50 Maasai women who I trained through several workshops on how to make, package, and sell both liquid and bar soap for sale to tourists and use in the surrounding safari camps.
The women were excited and passionate about this new venture and set up defined leadership roles among other structural measures and received orders from dozens of surrounding safari camps.
The project was successful and I believe that the key factors to success were consultation with stakeholders, respecting cultural norms and engaging community leaders to act as project ambassadors. An invaluable lesson I learnt was that they were fully aware of the challenges they face and the larger picture of external influences. While small in scope, I believe this project is representative of a larger trend in international development whereby western organizations can no longer dictate strategies, but cooperate in developing sustainable solutions.
You can read more about Jon's experience at Amani, here http://bit.ly/1Rpo7Vo
Jan 15, 2016
Maasai project, student innovation