Sustainability Canvas: From Amani Institute to The World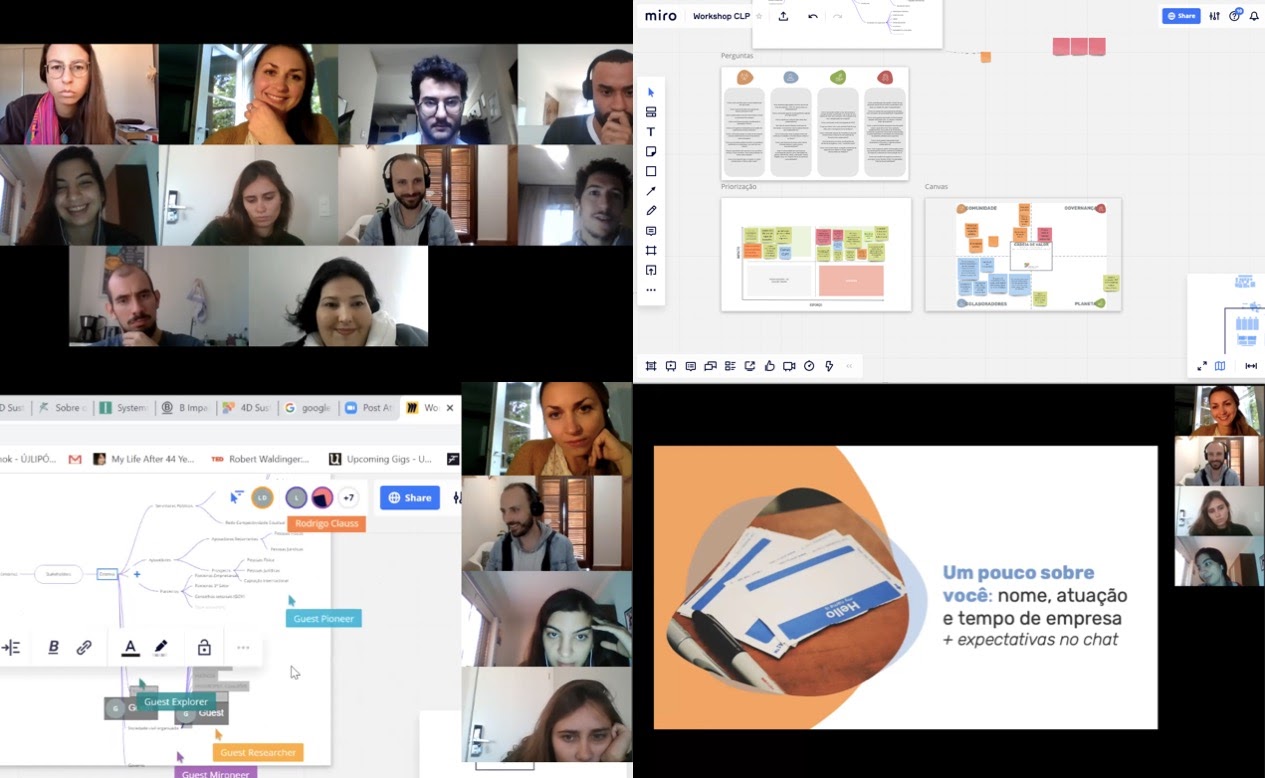 Text: Luiz Beltrami, Amani Fellow 2019

At the end of 2019, I had the opportunity, together with Jelizaveta Degtyareva, or "Liza", to present a report to the Amani community on what had happened in recent months with the 4D Sustainability Canvas, our final project in the Social Innovation Management (SIM) program. On one of the last pages of this material, there was a timeline where we shared what we had in mind for 2020:
"An online and interactive tool with resources, links and a platform for connection and exchange of experiences "
Even though we are right in the middle of 2020, now, about a year after the first opportunity we had to present this project to our class, Brazil Class 8, it seems to me a good opportunity to look back and share what happened since then.
One of the major changes, perhaps the most visible due to its own nature, is the new visual identity developed in parallel with the project's website. With the launching of our online address, we also officially launched 4D Sustainability Canvas as a company. It seemed fair, then, to seek for a more professional look, evolving from the first proposal, developed by ourselves.
Covid-19, changes on previous planning and new ideas
With the company officially launched, our main objective was to reach more organizations (traditional, impact business, NGOs) to apply the tool. The goal was not only to generate revenue, but also to carry out new tests and improve the methodology. Next to new years eve, Liza returned to Brazil and although I kept sharing my efforts between 4D Canvas and the company which I was a partner, we followed a routine of constant meetings, between us and also with possible customers and partners. Mostly face-to-face meetings, something that seems distant now. Yes, because the pandemic came and everything changed.
First, due to the fear of not being able to return to Hungary, her home country, due to travel restrictions that were happening, Liza decided go back home when the situation started to get worse here, around the end of March. And, of course, if before we had prepared a face-to-face workshop to apply the methodology, like many people we had to rethink everything for the online format. We were successful in this transition, I believe, with special attention on the successful application of the methodology workshop and good feedback from CLP, a non-profit organization focused on training public leaders.
At this point, we also faced another obstacle: the efforts of most organizations are simply to survive this period, which often means reinventing themselves completely. We can look to this situation from two points of view: on the one hand, for some of these companies, the topic of sustainability may lose ground and we can find some resistance; on the other hand, this can be a unique moment. With the discussion about the "new normal" and what kind of world we want in the post-pandemic present and constant in the mainstream media, especially those related to the economic field, we have a great opportunity ahead as an important part of this reconstruction process.
Liza's return to Hungary can also be assessed from the same optimistic perspective. If it generated some challenges when it came to reconciling routines, especially in quarantine times, on the other hand it allowed a focus on expanding the European market and many interesting contacts. This, incidentally, another highlight in recent months. We managed to expand our contact base and many interesting meetings took place, something that may have been further enhanced by the new "remote" reality. Among these meetings, in fact, two incredible partnerships have been developing and, I believe, they may bear good fruit in the near future.
In addition, the moment served to speed up my decision to leave the society of which I was part and focus entirely (as much as possible in this new scenario) on 4D, and for us to bring to life a new initiative we already had in mind: the Collective Futures community, a platform that emerged with the purpose of uniting professionals and companies that work in favor of the Sustainable Development Goals with organizations that understand that the time is now to rethink their business model in the sense of building a more just, equal and sustainable economy in the long run.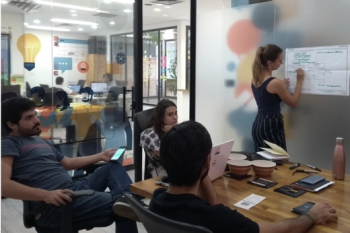 What about our goals?
We are not exactly where we imagined we would be right now. But we still have half the year ahead of us, and from one moment to the next, the world has completely changed and these are facts to take into account. Anyway, even with a lot of work to be done, we can be proud of our progress, like the ones I mentioned above.
It is also worth noting the fact that little by little we are working to build a strong brand through relevant content. In addition to sending fortnightly newsletters, we have just launched a blog with the intention of sharing ideas, cases, educational content and other resources. We also started a series of webinars, the first been on July 2nd with the topic "Diversity and Inclusion". The aim of this series is to demystify sustainability, addressing one topic at a time based on the 4D Sustainability Canvas areas and showing practices that small and medium-sized companies can adopt to transform their businesses after the pandemic.
It is a little difficult to predict anything now that VUCA (Volatile, Uncertain, Complex and Ambiguous) is no longer a cool term used (excessively) in the corporate environment and had become the new normal. At least for a while. In any case, let this text be the starting point for a new reflection in a few months. Until then!