The Courage to Embark on New Leadership Roles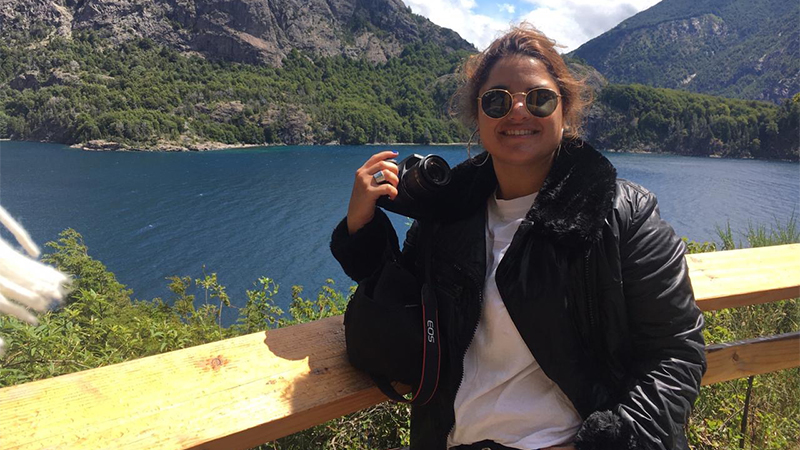 Amani Institute Fellow Milagro Pereyra Iraola is the New Executive Director of Njambre. Discover her feelings, thoughts and ambitions as she steps into this exciting new role.
Often times, vertical career growth can be a mixed bag emotionally. One is excited at the prospect of having a bigger say in the direction of an organization but at times might have some nibbling doubts. Is this role meant for me? Am I ready for this now? Will I live up to my predecessor's expectations or even exceed them?
It is very normal to reflect and wonder about your position in the grand scheme of things but we have to develop the courage to face and overcome new challenges. One of the five Amani Institute values is courage. According to Amani Institute, courage is defined as to step into the unknown, and into possibility, without having all the answers. One such person who has shown exemplary courage is Milagro Pereyra Iraola, who is transitioning into a new role as the Executive Director of Njambre – a startup incubator and accelerator as well as consulting firm in in Latin America. Milagro is an Amani Fellow who was a part of the Kenya Social Innovation Management Class 4.
Prior to joining Amani Institute for the SIM Program, Milagro was a consultant at Njambre as well as for the government where she helped develop public policy on poverty eradication. Despite having a good career, Milagro felt the need to get more training in the field of social impact work and decided to join the SIM Program in Kenya. There she developed a burning desire to use her talents to be an agent of positive social change especially in her home country.
After completing the SIM Program, she returned to her native Argentina where she was able to get a job as Project Manager at Njambre. She served in the role for one and a half years before recently earning a promotion to serve as the organization's Executive Director.
Before assuming office in March 2019, Milagro flew to Brazil for the Amani Global Summit (2019) where she met up with colleagues from her Kenya Class as well as friends from other classes.
"The Amani Global Summit has helped me get the encouragement and support of my peers, some of whom are undergoing a similar transition like myself. I also have accountability partners within Amani Institute community who I can always look up to for advice when needed."
Milagro's vision for the next 5 years is to see Njambre have a bigger impact on the regional scale (Latin America) but also internationally via more collaborations with like-minded organizations on knowledge sharing and methodologies to scale social impact. Some of the organizations that have been supported by Njambre include Umana, a platform that provides access to affordable medical services for low income population and Arbusta, which provides IT services to the digital economy by creating a first job opportunity to youth with no training or experience who are neither studying nor working from underprivileged neighborhoods.
"There is a little bit of fear of the unknown but the only way out of it is through it so, I'll go for it. I constantly work to believe in my ability and to make every new adventure a success." Milagro says. We trust it will be.