The Fortitude to Venture into the Unknown to Influence Change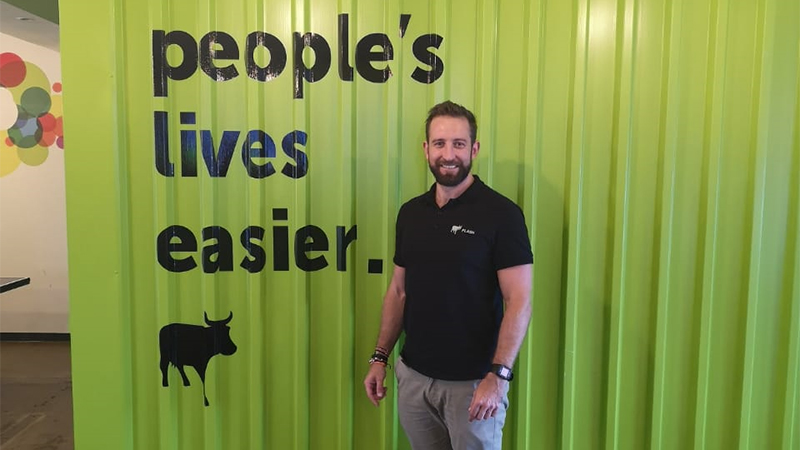 An interesting statistic about Amani Institute's
Social Innovation Management
(SIM) program is that almost 80% of our Fellows are intrapreneurs. Over the years, we have had amazing stories of our Fellows being catalysts for change within their organizations. Lots of people want to make a change from within established businesses and having the required skills, values and knowledge gives them the ability to do so. The latest example of an enterprising fellow is
Richard Steward
, from South Africa.


In October 2018, Richard started a new role as the Product Portfolio Manager at
Flash
in South Africa. Flash is a financial services provider that targets primarily those living in informal settlements. The company offers affordable money transfer services and utility payment options through a trader network across South Africa. Shop owners can register as a FLASH trader and earn revenue by selling a variety of value added services which in turn helps them have higher foot traffic in their stores. Prior to joining Flash, Richard was the Design Thinking & Head of Agent Products at
Zoona
for 2 years.
Before transitioning to the social impact sector, Richard had a successful career in marketing and logistics. After a long soul-searching process, Richard decided to join the SIM program in Kenya in 2016 to learn how to utilize his talents to create social impact. After graduating from the Social Innovation Management Program, he has worked to create opportunities and enhance income to empower those working in the informal sector in Southern Africa, first at Zoona and now in Flash.
"I feel like joining Amani was a transformational experience for me as an individual but also professionally. The program really helped me develop a mindset that can influence and effect change wherever I work. Collaborating with peers from all over the world also helped me expand my horizons and helped me develop a global mindset."
Despite the fear of the unknown and the fact that he is transitioning into a totally new environment, Richard is upbeat that he will succeed in his new role. "I feel excited about the new challenge as its something that I am really interested in. I believe that Amani gave me the skills and mindset that I need to make an impact in the corporate sector. The SIM Program helped me to find my
burning
as well as showed me the resources I need to make an impact in society. I feel confident as a changemaker and I hold on to two famous Amani sayings: walking the talk and trusting the process," says Richard on his new role.
We believe in Richard's leadership ability and are sure that he will be an amazing success at Flash.