'From Samburu to St Andrews: A Story of Education, Collaboration and the Power of Human Will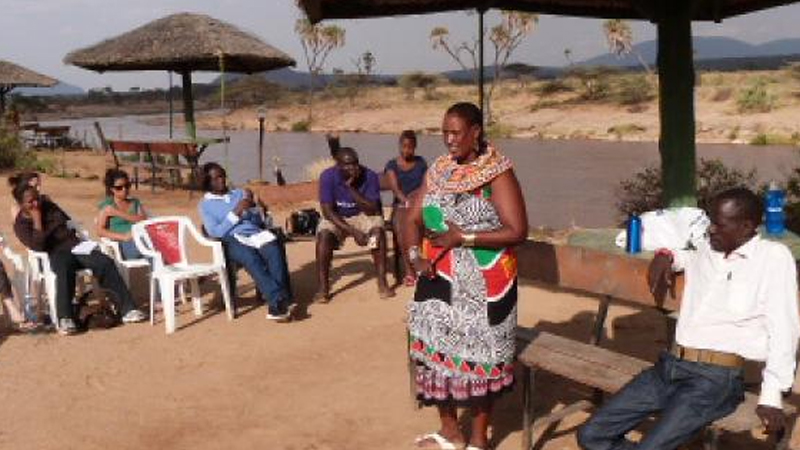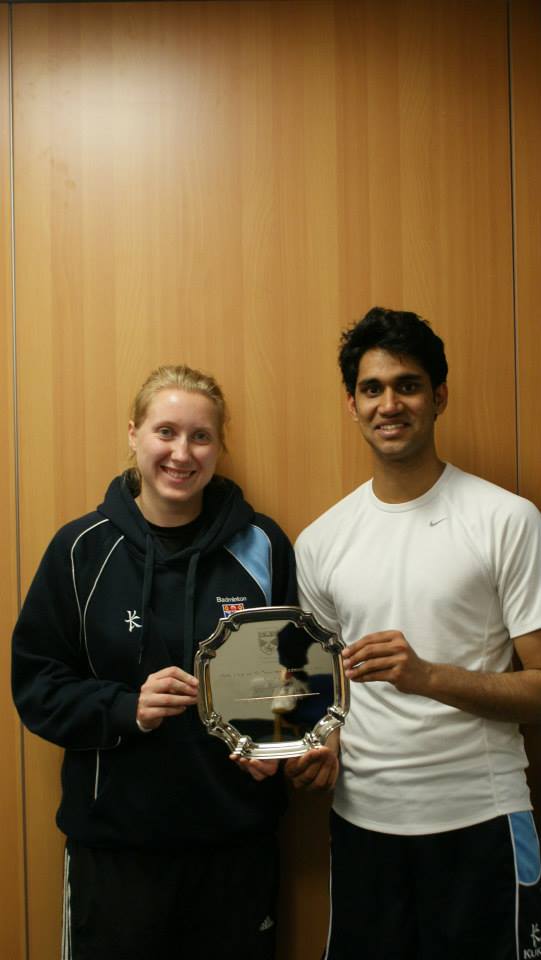 This changemaking story was written by Maneesh Kuruvilla, an alumni of our Advanced Skills in Social Entrepreneurship program in 2013. We look forward to welcoming the class of 2014, who will join us in just a few weeks.
As part of the summer program in social entrepreneurship run by the Amani Institute, co-founders Ilaina Rabbat and Roshan Paul took us on a weekend trip to Samburu, a county in Northern Kenya. There we stayed at Umoja Women's Village, an inhabitation of only women and their children belonging to the Samburu tribe. We were privileged to have a private conversation with Umoja founder Rebecca Lolosoli and hear her amazing story. Rebecca shared with us the plight of the women in the community and what it is like to live in a place where the idea of basic "women's rights" is not part of the vernacular. For example, women who lost their husbands found themselves abandoned by their own family and the family of their in-laws. These widows were left homeless, having to fend for themselves and their children and were open targets of rape, violence and even murder from men within the community and beyond. In 1991, Rebecca decided it was time to take a stand and the idea of starting a village to protect and provide for Samburu women was born. Fast-forward to 2013 and Rebecca has succeeded in creating a safe living environment for her fellow women and instilled in them qualities of self-respect, confidence, education and financial independence.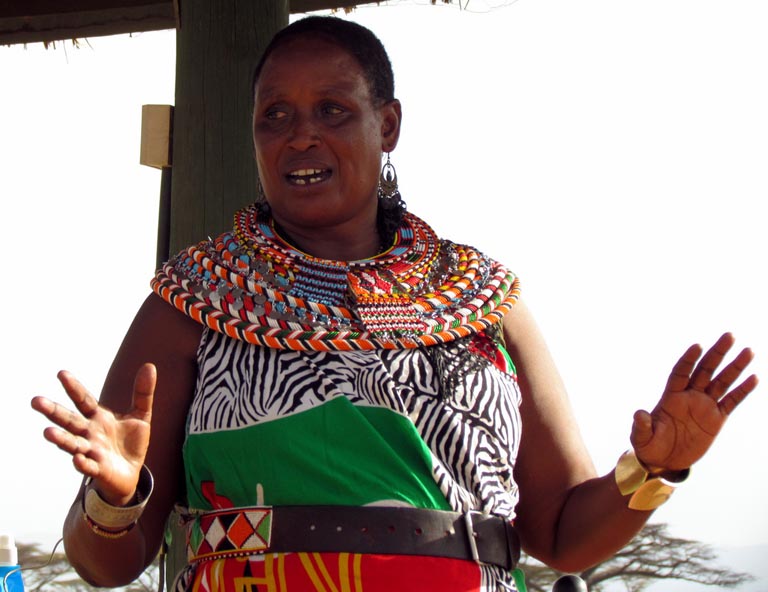 Listening to Rebecca was an electrifying experience. She recalled with brutal honestly her initial struggle in trying to understand that women did indeed have rights and then attempting to spread that message to other women. Here was a women who had been presented with the Global Leadership Award by Hillary Clinton (2010) and was named as one of '150 women who shake the world' by Newsweek Magazine (2011). And yet, she always had time to lend every woman in the village a listening ear and was the first to head down to the crocodile-infested river to pump some water to our accommodation when the water level was low.
Rebecca mentioned that Umoja had recently started a school to educate their children, both sons and daughters, in order to harness education as a means of breaking the cycle of violence and abuse towards women. To maintain the continuity of classes, they were seeking financial assistance to meet the monthly salaries of 3 external teachers. This statement immediately struck a chord with me. I had recently taken over as 1st Team Captain of the University of St Andrews Badminton Team and one of my responsibilities was to organize the Annual Charity Singles Championship. The Championship is traditionally tied to a charity with a portion of the entry fees and 100% of proceeds from a raffle going to a selected charity. Last year, the Club raised money for Disability Sport Fife, a local Scottish charity that promotes sport among students with disabilities. I saw an opportunity for the Club to support Umoja Women through the 2013 Singles Championship and raise money, even in a small way, for their teaching salaries.
Rebecca kindly allowed me to record a 3 minute video of her talking about her plans for the school and why it's running was important for the village and the Samburu community at large. The video helped serve as a connection between members of the Club and the women at Umoja Village. Once back in St Andrews, I shared my experience in Samburu with the badminton committee. Everyone responded very positively and, in light of the recent tragedy at a Nairobi mall, felt that the timing was right to extend the Club's regional reach to a worthy cause in East Africa. As Club Treasurer Hayleigh Edson put it, " In St Andrews it can be easy to forget all about the privileges that we have especially in terms of the education that we have received our whole lives. It is really important to help promote education amongst children in communities where violence exists and help these communities to break through this cycle and excel in the future."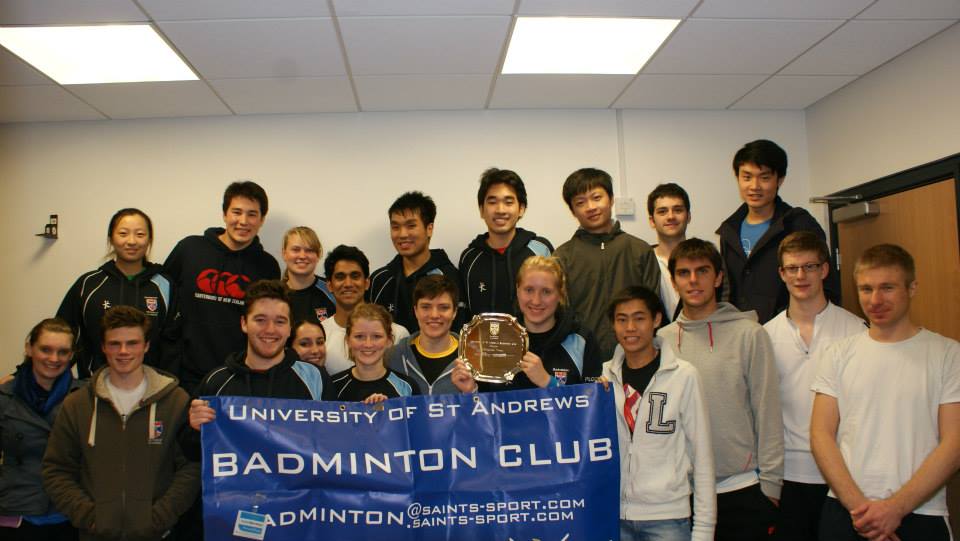 Our sponsors came on board with the idea immediately and donated generously to the raffle. Shuttle supplier Ashawa sent a top-end Ashaway badminton racket and racket bag and the University's Athletic Union provided sporting attire. Food & Beverage partner Rascals Bar contributed a meal voucher to the raffle as well as provided all participants with complementary food after the event. At the Championship held on 27 October 2013, we were proud to welcome Rob Edson, CFO of parcel delivery company MyHermes, who made a special appearance and even took part as a wildcard entrant. MyHermes is the official kit sponsor for the Badminton 1st Team.
Overall, the Club achieved its target of raising enough money for a teacher's salary for one month. "Umoja women are trying to create a safe environment to live their life and create a safe place that can be the source of someone's joy. By donating, I hope this becomes possible for more of the women" commented Club President Jeremy Hipps.
I am thrilled at what we have been able to achieve as a Club and how everyone here so willingly bought into something I experienced thousands of miles away. Looking to the future, I am hopeful that Club members will continue to maintain ties with Umoja Women and offer financial assistance as well as ultimately visiting and contributing their time and knowledge as volunteer teachers.