International Women's Day Spotlight: Impact Stories From Across the Globe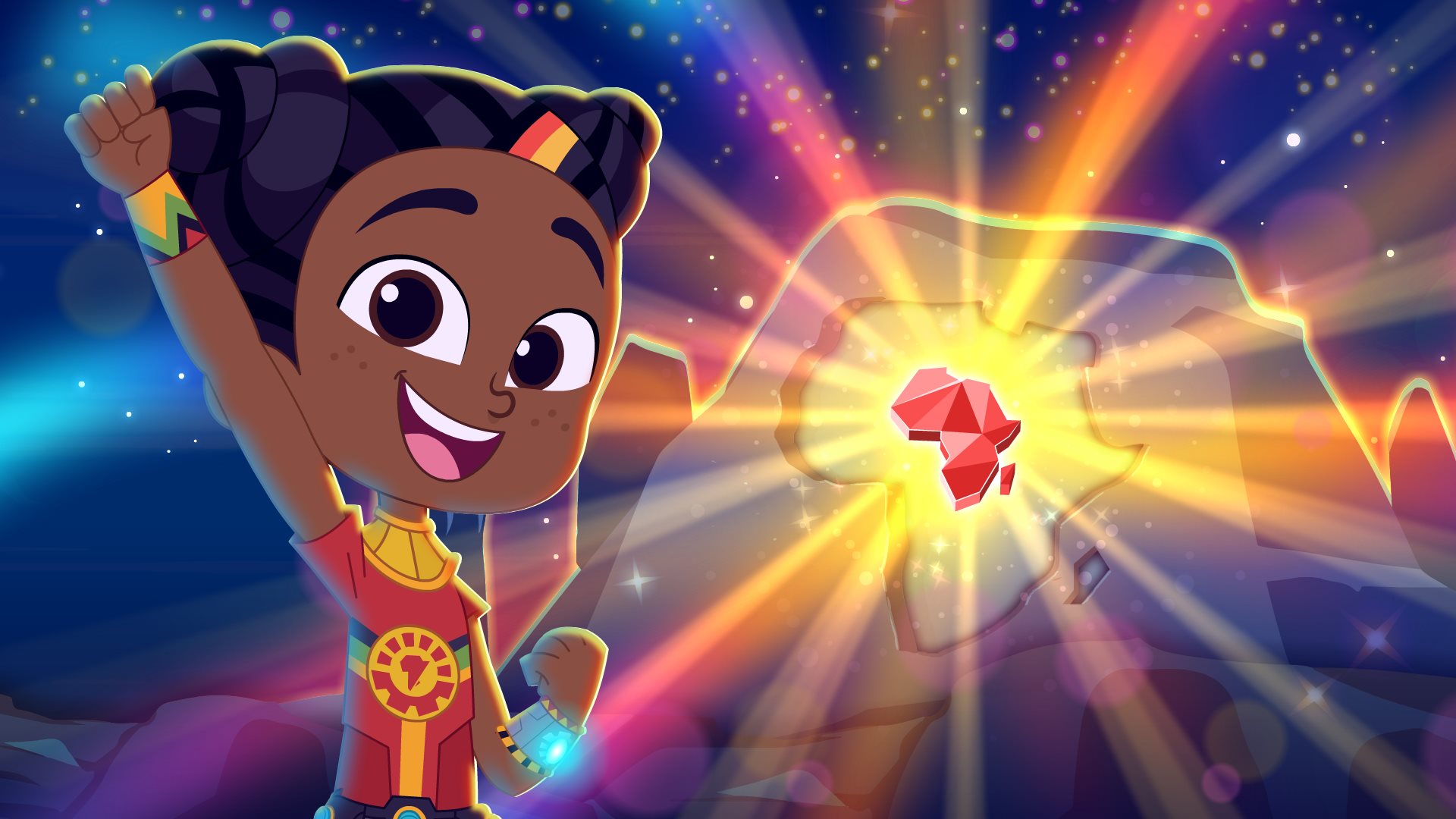 By
Lorenza Delucchi
, Amani Fellow 2020, from Italy.

In the last four days, I've traveled 4 continents. No travel restrictions, almost zero carbon emissions, and lots of AH-AH moments. I've virtually met 5 Amani Fellows, each of them a change-maker for girls and women, from every corner of the world.

And yes, this was triggered by International Women's Day celebrated on March 8th; however, it does not end there. The deadline to deliver the
UN Sustainable Development Goal number 5: Gender Equality
is not until 2030.

Having said that, there's no way Fiona, Magda, Maggie, Renata, and Sarah are going to stop 9 years from now. But, you know, sometimes having a goal to overcome is important. These women are tackling social justice, health, education, storytelling, and culture, on a daily basis, in Brazil, Kenya, India, and Lebanon, respectively.

MAGDA
"No matter where you're from, your dreams are valid"

"I remember watching Lupita Nyong'o holding her acceptance speech at the Oscar. It was 2014. I thought: Oh my God. She's a woman from Kenya, like me. She has short hair just like me. She has just won an Oscar. I can achieve whatever I want. Her message was clear: No matter where you're from, your dreams are valid. That moment was so inspiring to me".


Magdalyne Kanjejo
is the Head of Social Media & Content at Kukua, the Nairobi-based education entertainment company that has created Super Sema, the first African animated child superhero series. Super Sema series will start
streaming for free on YouTube Originals
starting March 8th, featuring the voice of a very special executive producer. Guess who? Lupita Nyong'o indeed!

"As a kid, I was a big fan of journalist Christiane Amanpour. She was so bold and courageous, she traveled the world to report wars and major crises. I wanted to be like her, but it was rare to see people who looked like me in the media. African women were invisible or misrepresented. Some years ago, I founded an organization that provides mentorship and scholarship opportunities within Mathare slums in Nairobi: boys would be so cheerful and loud, girls would be way quieter at the playground or in class as if they pulled back from being under the spotlight. I thought: I'm going to show these girls I'm loud and assertive and they are allowed to be so, too. This is when we started mentoring girls to be leaders through small, simple actions. Day by day, you could tell change was happening in each of them".

That's where Magda's burning sits: "Representation is about showing the possibilities you can achieve". Fast-forwarding to these days, Magda is working to create meaningful content that offers new perspectives to girls and boys, showing them they can fit and pushing them to action, regardless of who they are and where they come from.

MAGGIE
"Enabling Maasai women to do things for themselves"
Around 200 km west of Nairobi, sitting on a beautiful terrace with a view of the Maasai Mara and the melody of singing birds, Margaret Sakian Koshal makes me feel like I'm an old friend coming for a visit, even though I'm only a voice on the phone. Maggie, along with her husband Nelson, is Co-Founder of
Nashulai Maasai Conservancy
. She is also the Family, Gender, and Education Coordinator in charge of the Nashulai Women Empowerment Project. "A Maasai woman myself, I know the situation of girls in the Mara. When they start growing up, at the age of 11 or 12, lots of families start to arrange their marriages. I've been lucky enough not to experience an early marriage or Female Genital Mutilation (FGM), another very common practice among the Maasi community".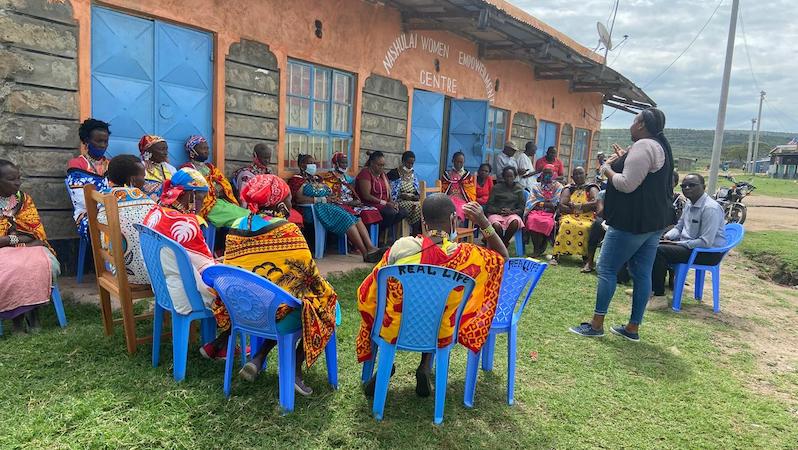 An Amani Fellow in 2016, Maggie is a champion of education, in the classroom and outdoors. "How can I empower Maasai women inside the Conservancy? My answer is enabling these women to do things for themselves. This is why the Nashulai Women Center was born: we teach Maasai girls how to make their own reusable sanitary towels so they can attend school, we organize training on sexual reproductive health management for teenagers and we run workshops for the elders, parents, and religious groups, about ending FGM together. The Women Center has reached more than 1000 female members of the community: it also promotes drama classes to stage conflicts or traumas and share them in a safe space".
An advocate for gender equality and change, Maggie constantly stresses preserving the Maasai relationship with the land and the wildlife. "Wisdom is a gift for the Maasai community. We live in harmony with nature. While implementing our projects, we preserve the culture of our community, such as the botanical knowledge about the Mara grandmothers used to pass down to granddaughters. This is a precious heritage we have to respect and promote".

SARAH
"Creating with your hands and sharing traditional artifacts generate change"
Landing (virtually) in Beirut, Lebanon, I met Sarah Hayes, Amani Fellow 2020, originally from Alaska (USA). "I've created Studio Kunukku with a group of Syrian artists. We are a small team now, but I think of us as a collective". Studio Kunukku is a design studio aimed to rediscover traditional textile techniques, especially woodblock printing (a method of printing on the cloth widely used throughout East Asia, now on the brink of extinction in Syria). "Seven years ago I used to live in India where I was working for a local NGO. That's where I fell in love with textile and crafts. Eventually, after several years working for the UN and thanks to Amani Institute, I was able to integrate creativity into my professional career. This is how Studio Kunukku was born, with a group of young Palestinian and Syrian artists and local Lebanese talents. Overall, it's about reviving local traditions and bringing them back to the community, in the form of fashion items or furniture".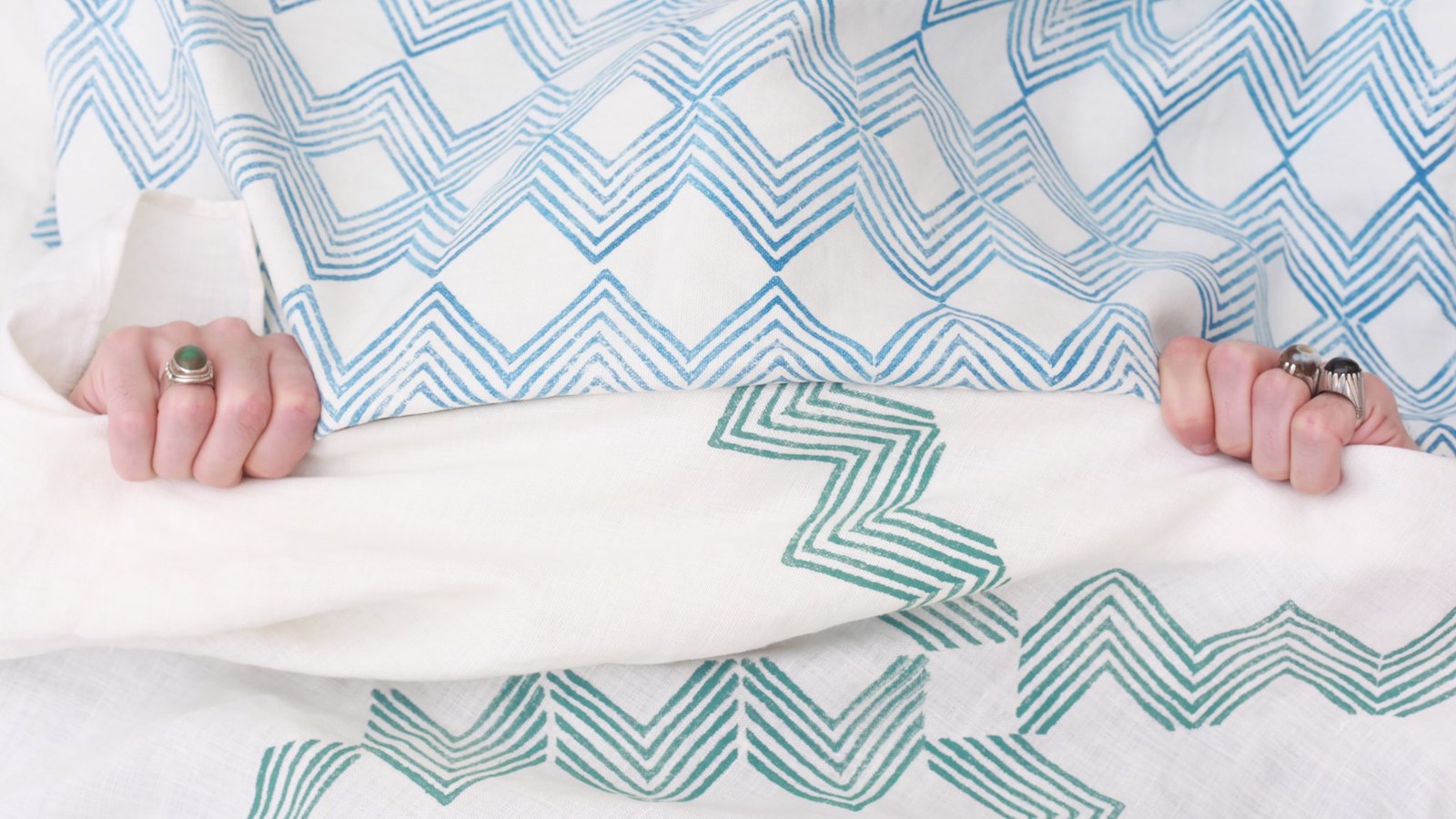 When asked if she thinks of craft revival as a medium for creating positive change, Sarah lights up: "I've started to develop this vision since a young age since my mum is a painter and she's always valued handmade things and stories of people. I've really witnessed first-hand how creating with your hands and sharing this kind of story generates change." One of the most impactful stories Sarah has tracked is Zena's: "She's been the force to put Studio Kunukku on the map. A Syrian woman, Zena has dedicated her life to reviving woodblock printing. She's also created an inclusive space for middle-aged women being female tailors, embroidered, and artisans from Iraq and Syria where they can come together, feel a sense of relief and a therapy for their loss".
FIONA
"We don't need women to be leaders, we need feminists to be leaders"
Fiona Vaz
is an Amani Fellow of India Class 2018 and the Co-Founder of
InteGRAL
, a research and consulting firm whose activities are gender-focused and largely oriented to Asia.

"I've always wanted to start a school. I've been an educator for the past 12 years. I studied Gender and Education Development at University College London. It was when I took a course on Gender and Sexuality in Education that I've been inspired by Professor Jessica Ringrose and her research in British schools. I got intrigued to discover what was happening in Indian schools with respect to gender and sexuality. In my country, this matter was a black box. Nobody was researching how schools are reinforcing gendered messages. That's where I thought: I'll do this!

Inte-GRAL was created together with Peny Rahmadhani and Rizki Amalia Affiat, both of them Indonesian nationals interested in gender, peace, and conflict". You can feel how driven Fiona is, her thoughts run like a river from Mumbai, where she is based, to Milan, where I am calling from: "InteGRAL stands for Intersectional Gender Research Advocacy and Learning. We are a gender focus research and consulting firm, and we conduct feminist monitoring and evaluations for organizations in sectors such as labour, health, and politics. Recently, for example, we worked with an organization that wanted to revamp its communication strategy to make it gender-transformative. We conducted research to assess what was the impact of the Covid-19 pandemic on women's labour and livelihood across 14 countries in Asia. We've also created a gender sensitization curriculum for children and educational staff. This work is pivotal. If we don't intentionally make space for women or gender diverse people to take on leadership positions, it's never going to happen".


RENATA
"It took me 12 years to say my dream out loud"

Amani Fellow of Brazil Class 2015,
Renata Mendes
takes long pauses and weighs her words. I virtually met her in Sao Paulo, where she lives. "I was born in a middle-class family and raised to be independent and to value feminism, but at the end of the day, I was expected to wash dishes while my brothers would watch tv. I could not help but think that patriarchy in Brazil put me, a white educated girl, in a very defined and narrow role". In 2003, 20-year-old Renata started teaching yoga as a volunteer to girls undergoing socio-educational measures within the juvenile justice system. "Girls in conflict with law were invisible. It was a huge social challenge. The space of peace and self-knowledge yoga offered was completely new to them". New and transformative on both sides, Renata admits: "I was ashamed of my privilege, I grew up in a hood where police would protect me. Those girls grew up in favelas where police could kill them. I had to deal with this sense of discomfort".


After 15 years of yoga workshops within Sao Paulo juveniles and thanks to the
Amani Institute's Social Innovation Management program
,
Instituto Mundo Aflora (IMA)
had its roots. "It was 2016, I took 12 years to digest the idea of tackling this very sensitive topic and to say my dream out loud. Since then, IMA has provided support to +4000 girls and women. We choose to work with them because they are the most vulnerable population within the juvenile justice system. Our organization offers opportunities within the centers and even later when they are re-integrated in the society". Providing guidance, talent hunting, and mentoring through a self-learning process, Instituto Mundo Aflora has an impact on the girls' life. But it doesn't end here. "We value these girls' knowledge so Instituto Mundo Aflora advocates amplifying their voices and narratives. We want to develop a new way of thinking and acting, a social environment that supports their reintegration".

In the meantime, Renata and her team went creative to sustain the girls during the pandemic: a new video content project – IMA invites – was launched in order to stay connected when staying apart. "A big learning is that it's possible to connect and impact many more girls with these digital tools".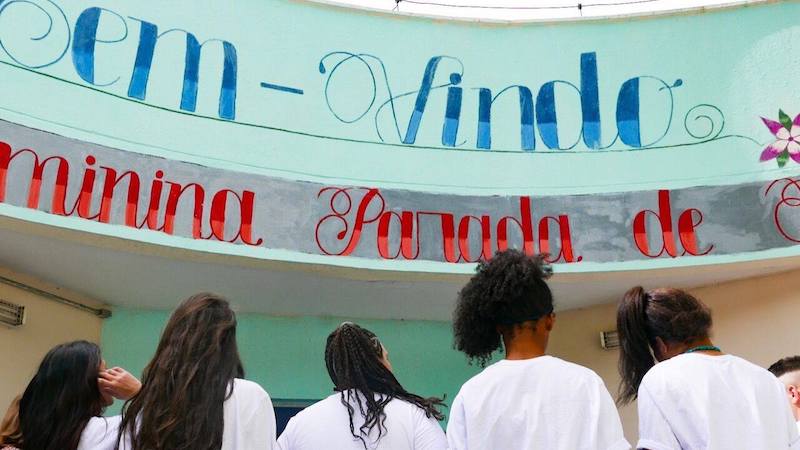 SDG 5, SIM program, social impact, women