Kentaste Develops Managers Via Amani Institute's Management Training Program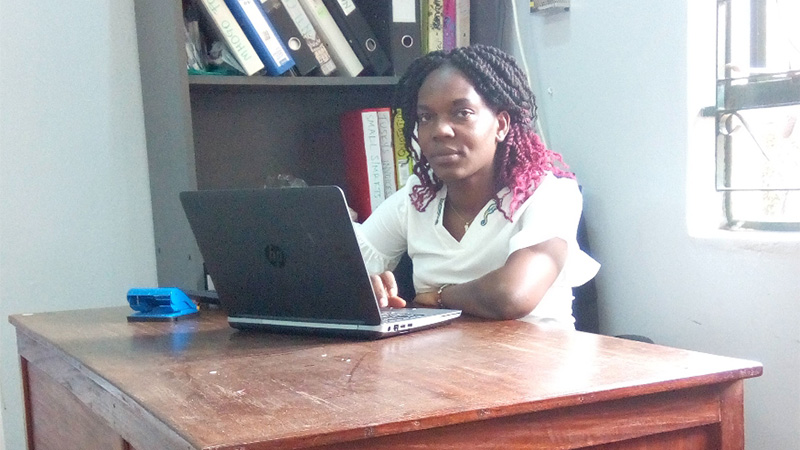 For many small and growing businesses (SGBs), acquiring the right talent to enable the business to deal with the complexities of growth is a huge challenge. Financial constraints often mean that acquiring experienced management talent is prohibitive, which becomes a huge competitive disadvantage for SGBs. The lack of affordable and quality management training programs that would add help SGBs develop this capacity is also a challenge. In response to these challenges, Amani Institute developed the Amani Leadership and Management for Impact program (now called Leadership for Growth) to help SGBs improve performance of their management capacity via a practical, result oriented training curriculum.
Kentaste is one of the 43 companies that we have worked with closely since the inception of the ALMI program in 2017. Kentaste manufactures a wide variety of coconut based products sourced from farmers based along the Kenyan coast. As a business looking to scale up their operations, improving the skillset of the management team was essential to ensuring sustainable success.
Pauline Akoth is one of four managers from Kentaste that has graduated from the ALMI program. She enrolled into ALMI as the Kentaste Quality Control Manager but felt there were areas in which she could improve on professionally. After graduating from the program in February 2018, Pauline was determined to implement the lessons taught on leadership, innovation, problem solving and strategy. Eventually, her improvement at the workplace was profound – prompting management to promote her to Operations Manager in October 2018.
"Even to this day, I still use many of the concepts we learnt during the ALMI program. Root Cause Analysis is really helpful in my day to day work and it has helped me diagnose challenges in the workplace and devise apt solutions. As a leader, I have become much better at communicating with my team by being a better listener and developing empathy for others," says Pauline.
Ultimately, the barometer for an employee's performance is the results in their specified areas of management as well as the confidence management places in them.
"From my perspective, the confidence of employees we sent to the program has greatly improved. This has also helped them become much better communicators in the workplace. All of the employees who joined the program have now taken on greater responsibilities which is great both for their personal development and our organizational growth," says Kentaste CEO, Kyle Denning.
For organizations, developing in-house talent acts as a huge motivational factor for employees, as they see their importance to the company as well as also boosts their confidence. In the long term, this leads to employees developing ownership of their domains that likely leads to long term commitment to the company.
To date, we continue to partner with Kentaste to develop their inhouse management capacity via the ALMI course: four managers have been trained, and all have gone on to take on larger management roles. In the current ALMI cohort, we also have a fifth manager who is undertaking the training.
Intake for the next cohort of the Amani Leadership and Management for Impact course that begins on April 5th ,2019 is underway. Apply now here.
ALMI program, Leadership for Growth, social impact, social innovation