Amani Institute India Introduces Their Advisory Council
Amani Institute in India is very excited to announce the creation of a new Advisory Council. With experience ranging from advertising & storytelling to CSR, this dynamic group of leaders will support our local leadership team with their strategic insights and expertise to grow the organization. Each member of this council has played a special role in our journey in India so far and we are thrilled and grateful to be taking this relationship to the next level!
Here's a little more about each of them: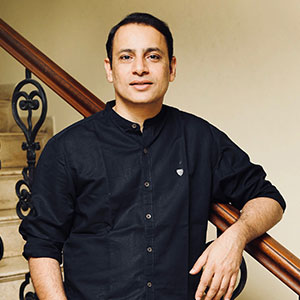 Ameen Haque
Founder of Storywallahs
Ameen Haque is the founder of Storywallahs and a story coach. He has helped business leaders, scientists, entrepreneurs and teachers tell their stories better. Starting at Ogilvy, Ameen has worked for over 20 years in Advertising, Marketing and Brand Strategy Consulting in a range of firms like McCann-Erickson, Madura Garments, Ogilvy and Futurebrands. His work in consulting, advertising and theatre has helped him understand human nature and how to influence it. Ameen loves telling stories to children and playing Table Tennis.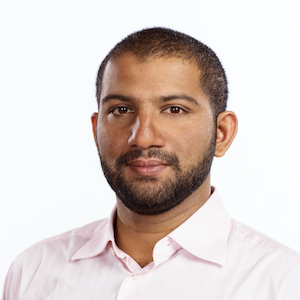 Gautam John
Director of Strategy at Nilekani Philanthropies

Gautam is the Director of Strategy at Nilekani Philanthropies. Prior to this, he spent several years with the Akshara Foundation building the Karnataka Learning Partnership and at Pratham Books building their open source publishing model. Gautam also advises a number of organisations, including Pratham Books, Akshara Foundation, and Children's Lovecastles Trust. He was a TED India Fellow in 2009. Before entering the non-profit sector, Gautam was an entrepreneur for six years and graduated from the National Law School in 2002.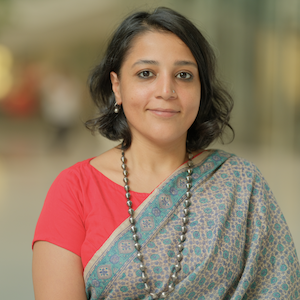 Gayatri Divecha
Head of CSR at Godrej Industries and Associate Companies

Gayatri heads Corporate Social Responsibility for Godrej Industries and Associate Companies. She has 15 years of experience working in the development sector across a range of roles and organisations including academia, the private sector and non-profits. Prior to Godrej, Gayatri was part of the Corporate Sustainability team at HSBC India where she played a key role in driving the bank's portfolio of community investment programmes. She has also worked at Dasra and consulted for several multinational institutions.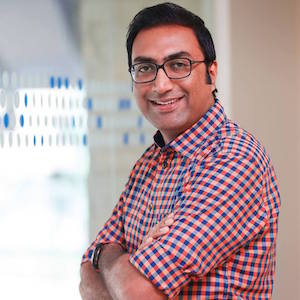 Srini Ramaswamy
Chief Evangelist and Co-Founder of Pride Circle
For 2 decades, Srini has transformed cultures of Fortune 500 organizations by fostering an inclusive, diverse work environment, enabling employees to bring their authentic selves to work. Before his role at Cisco as Head of Inclusion & Diversity, he was the Head of Diversity & Inclusion at Intuit for the Asia Pacific region.
In 2018, Srini quit his job and donned the hat of a full-time social entrepreneur co-founding Pride Circle. He continues to work as a Senior Advisor at TEDx India, Connecting Dreams Foundation, Solidarity Foundation Women's Education Project (USA).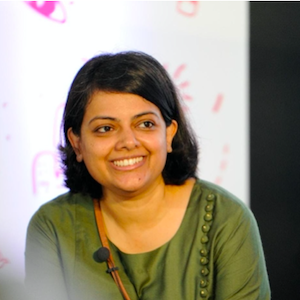 Suchetha Bhat
CEO of Dream a Dream
Suchetha is the CEO of Dream a Dream, a non-profit that empowers children from vulnerable backgrounds to overcome adversity and thrive in a fast-changing world.
Since starting her career in 2001, she has worked both in the corporate and social sectors. After a successful 9-year stint with MNCs such as Larsen and Toubro and IBM, she started her journey in the social sector. Under her leadership, Dream a Dream has grown from working with 10,000 children in Bengaluru to over 3 million children across 5 states.
She is also the co-author of 'The Life Skills Assessment Scale (LSAS): New Norms to include 17-19 and 20-22 years', a first of its kind assessment scale to measure life-skills in youth from disadvantaged backgrounds.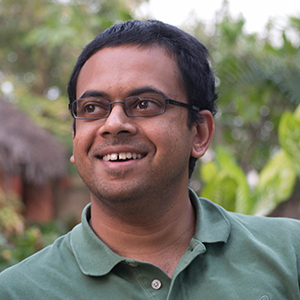 Roshan Paul
Co-Founder and Board Member of Amani Institute
Roshan Paul has spent his life questioning the status quo, and has built a career around connecting global citizens to solve social problems across boundaries. He co-founded Amani Institute in 2011 with these values in mind, after a ten-year stint with Ashoka. Roshan spent 10 years as CEO of Amani Institute after which he transitioned to the Board in January 2021. He is a published author and TEDx speaker and has guest-lectured at over fifty universities and other institutions around the world, including Harvard, Georgetown, and the World Bank.
Advisory Council, India, social impact