From Acceleration to Deceleration: Amani Institute in 2014!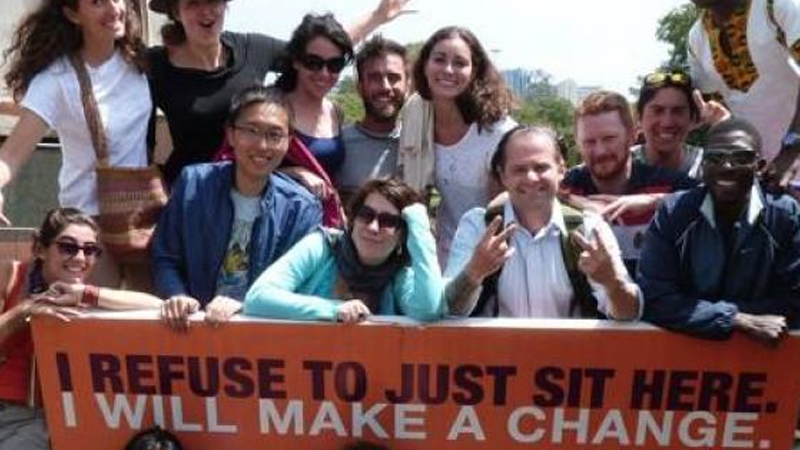 Before launching our next Social Innovation Management Fellowship Program we invite you to look at the adventures 2014 brought to Amani Institute. See below co-founder Roshan Paul's review of the year.
2014 was quite a year! In March, the 22 people from 15 countries who formed our second class of

Social Innovation Management

students kicked off their program with a walking safari in Lake Naivasha. Over the next 5 months, they would take classes from field leaders like

Kevin Starr

and

Rajiv Ball

, develop and prototype their own social innovation projects, and help launch a community center in the Masai Mara! For their last two months, they were joined by the students of our

Advanced Skills in Social Entrepreneurship

program, who also created the business plan and model for a radio station in a conflict-ridden part of Northern Kenya as part of their consulting project with British NGO Saferworld.

Our

customized programs for institutions

blossomed in ways we couldn't imagine this year. In April, we were commissioned by Hivos to launch a new product – a 10-day

Social Innovation Safari

– in partnership with THE NEST. This program saw 19 participants from Kenya, Uganda, Zimbabwe, DR Congo, Netherlands, Canada, and Iraq all come together to learn a structured social innovation methodology and apply it during short-term local consulting projects.

But Amani Institute also hit the road in 2014, conducting corporate workshops in Brazil for Supernova's Program ReDes and Uganda for the Unreasonable Institute, and Fellow and student trainings in the USA for The Global Good Fund, Georgetown University, Davidson College, and more.

In order to do all this, we were delighted to welcome to the team four new staff members in 2014 –

Peter Fella, Caroline Gertsch

and two of our most recent alumni,

Bianca Monti

and

Julia Melo

. Stay tuned for more exciting staff

updates to be announced by the end of this month!

And so, we wish you not just awareness, but happiness and fulfillment as you navigate 2015. Don't forget to

find time to decelerate.