Map The System Global Competition: Amani Institute awarded third place with Debora Souza's project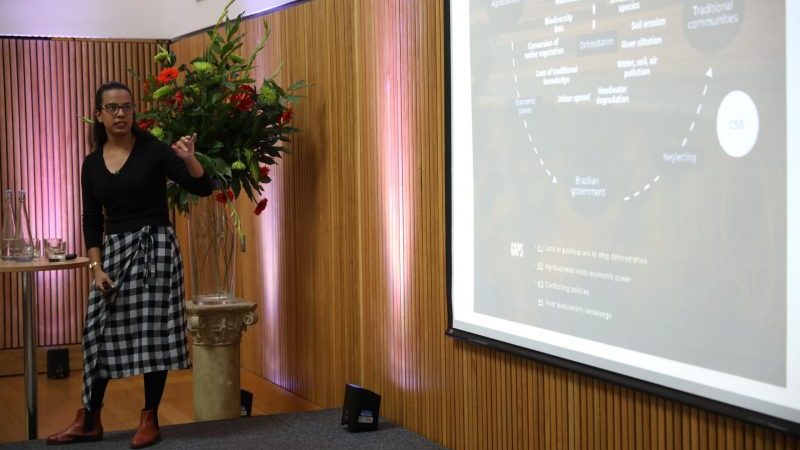 Map the System Global Competition: Amani Institute awarded third place with Debora Souza's project.
2018 Social Innovation Management Fellow and Program Analyst at the Instituto de Cidadania Empresarial (ICE), Debora Souza represented Amani Institute at Map the System Global Competition, organized by Oxford University.
In total, 20 high-profile educational institutions as Yale University, Harvard Kennedy School and Kellogg School of Management participated in the competition in which Beedie School of Business was awarded first place, followed by Oxford University and Amani Institute represented by Debora.
Map the System is defined as an antithesis to regular business competitions. It is based on the concept that relevant social problems are systemic and that only by deeply understanding the dynamics and relationships can solutions be found.
This global initiative from the Skoll Centre for Social Entrepreneurship initiative of Saïd Business School at Oxford University holds this challenge annually for changemakers who are mapping social and environmental problems in their home countries.
"We have heard a lot in Brazil about the Atlantic forest and the Amazon forest, but we speak very little about the Cerrado, a Brazilian biome that is already even more deforested than the Amazon," says Debora explaining how her desire to go deeper into this issue was born.
The project called "The Forgotten Biome" maps causes and consequences of deforestation in the Brazilian Cerrado a type of savannah that is the second largest Brazilian biome, that covers approximately 24 percent of Brazil's vast continental territory. It has also been studied in the public policy sector. This study was co-authored by Julia Norat, who works in the Secretariat of the Environment of the Federal District in Brasília and has worked for a long time with this biome.
Debora was the only representative of a country from the global south among all 6 finalist teams. "Someone had to win and why not a brown woman, from the periphery of São Paulo, from a country that is also developing?" asked Debora.
"I had great support from Mariana Freddi, Amani Institute's Program Manager in this process, it was after a conversation with her that I decided to present a project." Recalling the events that led her to this award, Debora says that "The feedback I received from Ilaina Rabbat and Roshan Paul, Amani Institute's co-founders, was also fundamental in refining my presentation."

In total, 4 teams from Amani Institute signed up for the competition: Flávia Cardillo presented the project 'Early childhood development and public funding in Brazil', Becca Bolton 'Breaking the cycle of women offending', Lorraine Silva 'The invisible mourning of mothers victims of state violence in São Paulo' and of those four, Debora's was selected. "It was a challenge, and the first time Amani Institute participated in this competition, but we know the quality of the projects that our Fellows can present. We are proud of this recognition," says Mariana Freddi, recognizing this accomplishment.
Deborah won a £ 2,000 grant which will be used to continue deepening the project, reinforcing the cycle of creating lasting and sustainable social impact.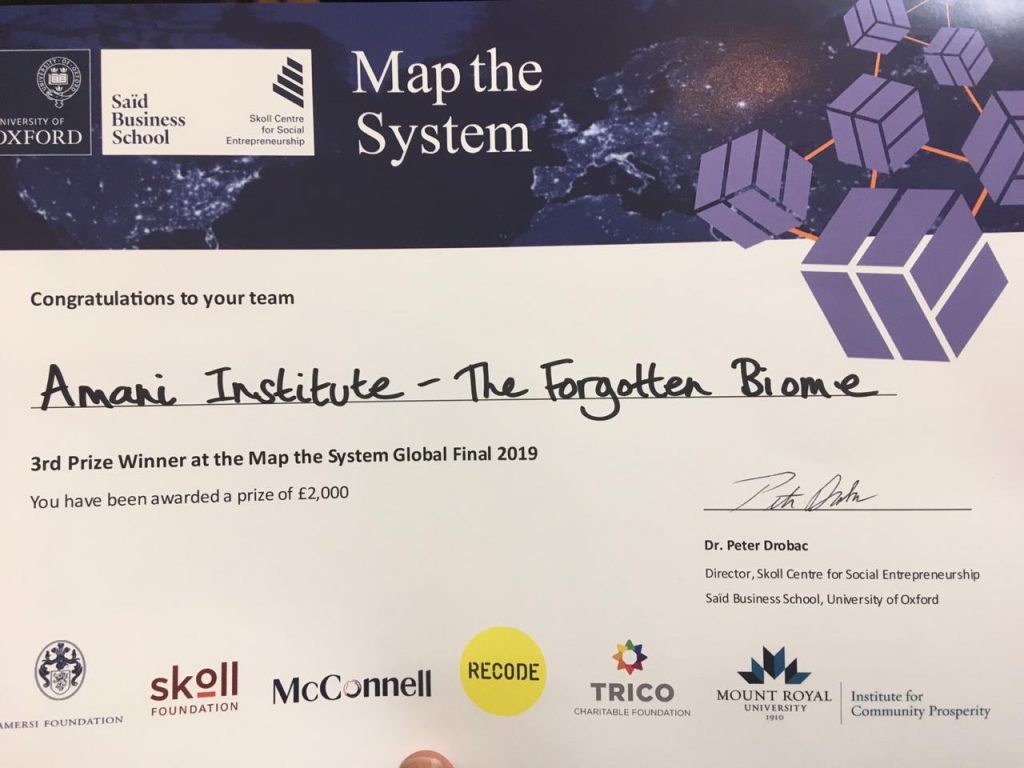 Amani Institute, Brazil, purpose, social impact