New Executive Course: Management in Complex Environments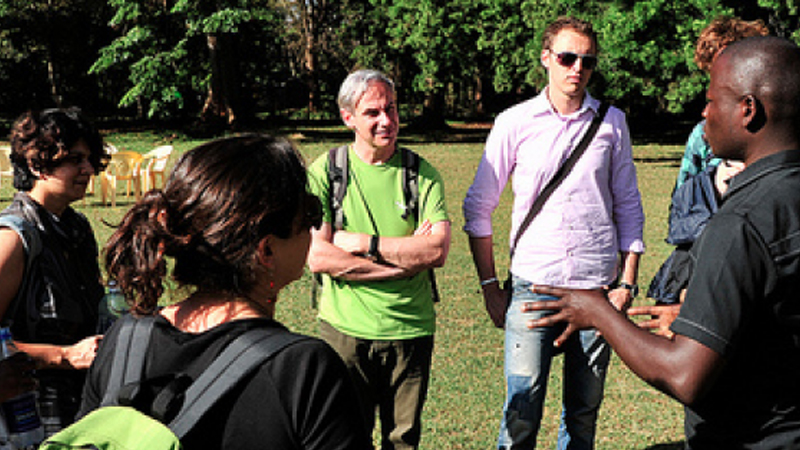 Our work to innovate both, higher education and the social change sector, is reflected in the variety of our programs. Amani Institute's 10-month flagship program in Social Innovation Management in Sao Paulo, Brazil and Nairobi, Kenya is attracting a global audience of aspiring changemakers.
However, on the other side of the spectrum, we are also working with foundations, organizations and social enterprises to develop learning programs for specific areas of professional and organizational development. This is a cross-post from PCDN.
Amani Institute is proud to announce a new 5-day training course, in partnership with the Peace Nexus Foundation, on learning how to manage your organization/business in complex environments. It encourages leaders to greatly expand their vision beyond traditional business models, and to lead with integrity and humility. It encourages managers to trust the local expertise of people, and learn to handle complexity with more confidence and assurance.
Course Description
Business leaders in complex environments are often astounded by the social and political challenges they are required to address on a regular basis. They realize that while they may have great technical knowledge, significant accomplishments, and trained management skills, they still need new ideas to address the ambiguities and demands of such environments. Furthermore, poor business leadership in such environments has great potential to create or exacerbate conflict among affected communities.
Who is it For?
This course is designed for current or future leaders of companies and/or NGOs who desire to further develop their ability to manage in complex environments. We welcome applications from
Individuals in graduate schools (MBA programs, international relations, peace studies, etc)

Individuals currently working in emerging markets and difficult environments, or looking to work in such environments in their career.
Objectives
The course will prepare participants to:
Address the challenges and responsibilities of complex environments – for example, fluid operating environments, overwhelming diversity, team transitions, conflict situations, humanitarian crises, and so on – and the grey areas and dilemmas they might encounter in these situations;

Overcome a passive view of risks to take a more proactive stance on their environment and various stakeholders

Change perspective, highlighting opportunities that managers can take from the resilience and resourcefulness of local people and businesses

Promote collaboration, win-win solutions and an understanding that there does not need to be a trade-off between the goals of sustainable business and society;

Broaden the view of managers beyond pure technical management, to explain the importance of creative leadership and investment in stakeholder relations;

Go beyond traditional approaches, to be innovative and to take a real leadership role
For more information on the course see the entire post on PCDN here.