Press Release: Amani Institute Wins Argidius / ANDE Talent Challenge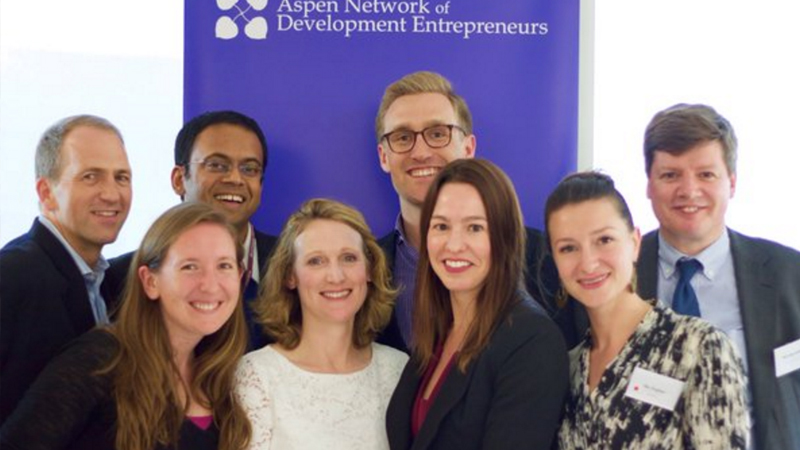 The Argidius – ANDE Talent Challenge
'Finding talented managers is a critical challenge for entrepreneurs everywhere, but it is especially difficult in emerging markets.'
Amani Institute is among five finalists chosen to tackle the recruitment and retention challenges for start-up management in emerging markets.
Finding talented managers is a critical challenge for entrepreneurs everywhere, but it is especially difficult in emerging markets. To help overcome this hurdle, the Argidius Foundation and the Aspen Network of Development Entrepreneurs (ANDE) launched a talent challenge to help identify, attract and retain middle- and senior-level managers prepared to guide these dynamic firms. An expert panel of SGB sector professionals selected the winners based on the clarity, feasibility, capacity, expected impact and scalability of the proposed solution
As part of this challenge, Amani Institute will implement a new leadership development initiative to build skills of small and growing business (SGB) managers in East Africa. Leveraging a three-week leadership training program as the cornerstone of the initiative, the effort will reach at least 300 middle- and senior-level SGB managers in Ethiopia, Kenya, and Uganda over the next three years. Other finalists are Open Capital Advisors, Shortlist, Creative Metier and Village Capital.
'We're pleased to have received so many qualified and innovative proposals to help solve the people puzzle for small businesses. We're confident that we can work together to expand the pool of talented professionals ready to welcome the challenges unique to small and growing businesses," said Nicholas Colloff, Argidius Foundation executive director.
"Most of the challenges we are facing in the 21st century cannot be met by the social change sector alone
anymore" said Roshan Paul, co-founder and CEO of Amani Institute, "which is why we are excited to partner with Argidius Foundation and ANDE to scale our work by training the leaders and managers who will be critical pillars of the East African economy in the coming years."
About Amani Institute
Responding to the widely-perceived gap between university education and the marketplace for jobs, the Amani Institute's mission is to develop new approaches to education and talent development in order to prepare a new generation of leaders tackling the world's toughest problems. Our methodology comes to life in the flagship Certificate in Social Innovation Management running in both Nairobi Kenya, and Sao Paulo, Brazil, which has enrolled more than 130 Fellows from 34 countries and has been featured in Fast Company, the Stanford Social Innovation Review, Forbes, and Vanity Fair, among others.
Amani Institute also specializes in developing customized training programs for foundations, universities, NGOs, and companies. Previous clients in North and South America, Africa and Europe, have included Vodafone Netherlands, International Rescue Committee, Georgetown University, HIVOS, and the USAID's Young African Leaders Initiative (YALI). These programs collectively impact hundreds of people every year. Read more here: www.amaniinstitute.org
About Argidius
Since the 1980s, the Argidius Foundation has been working to catalyze economic development in low- and middle-income countries, especially in Africa and Central America. Convinced of the potential that small- and medium-sized enterprises (SMEs) hold for employment creation, income generation, and poverty reduction, our strategy focuses on building their capacity and improving their access to finance. By improving the effectiveness and reach of SME capacity development services, we aim to help entrepreneurs to build profitable businesses and contribute to the sustainable development of their communities. For more information, please visit: www.argidius.com
About ANDE
The Aspen Network of Development Entrepreneurs (ANDE) is a global network of more than 240 organizations that propel entrepreneurship in emerging markets. ANDE members provide critical financial, educational, and business support services to small and growing businesses (SGBs) based on the conviction that SGBs will create jobs, stimulate long-term economic growth, and produce environmental and social benefits. Ultimately, we believe that SGBs can help lift countries out of poverty. For more information, please visit: www.andeglobal.org.
Press contact:
Geraldine Hepp
+254718051458
Skype: Geraldine.hepp