Social impact that goes beyond borders in Brazil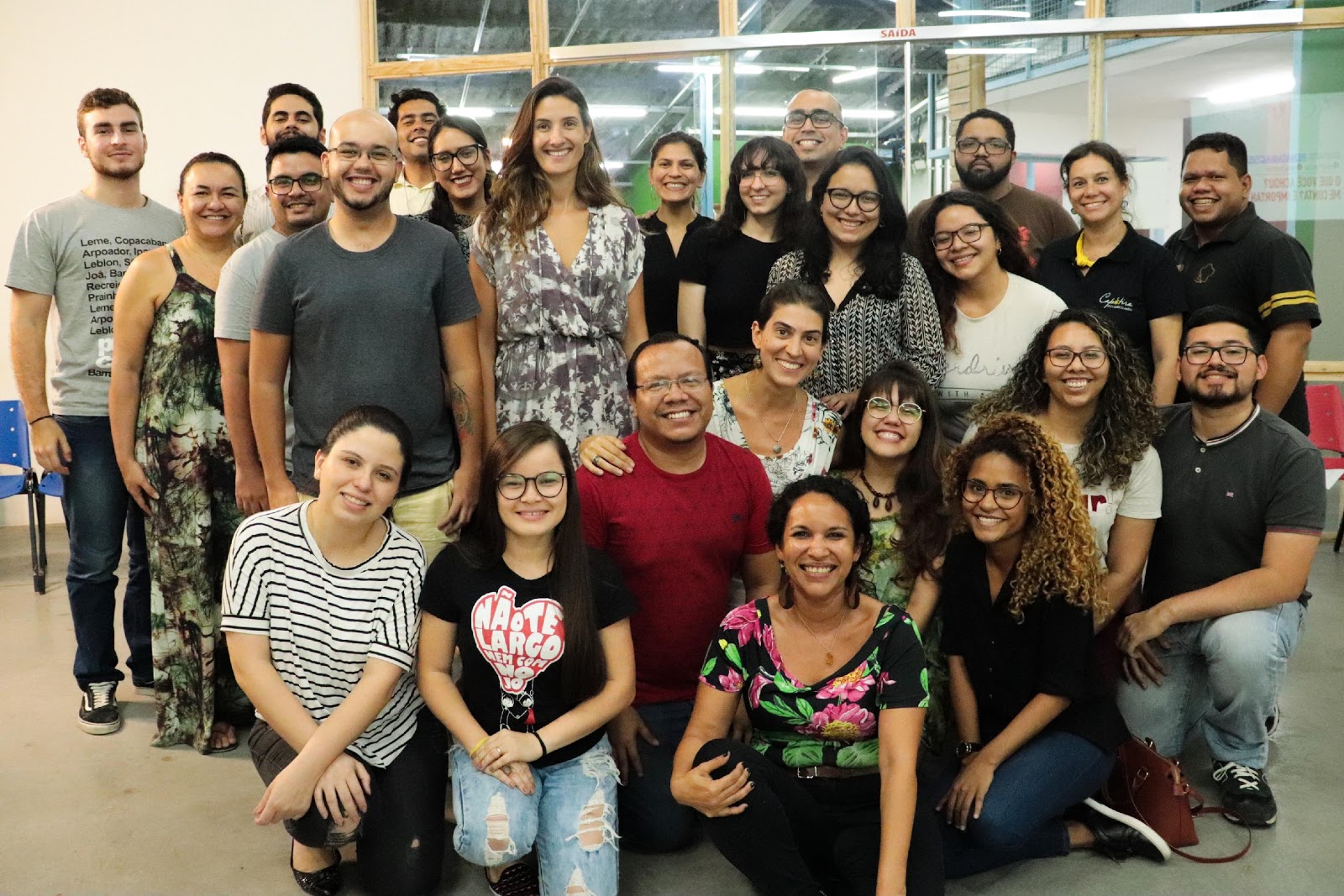 Formação em Impacto social (FIS) expansion by the hand of Amani Institute Alumni
2019 was definitely the year Amani Institute built momentum for its expansion in Brazil. From the number of people from all over Brazil and Latin America attending the Future of Impact Work conference in February in São Paulo to the amount of courses that were held across Brazil, we have been seeing the results of our efforts to maximize Amani Institute's impact by reaching more and more people beyond the main economic capital of Brazil.
This growth would not have been possible without the strong alignment and the partnerships with Amani Alumni and other relevant stakeholders in the impact sector. Larissa Harari and Lucas Cruz, who both completed the Social Innovation Management Program in Kenya in 2016, co-founded Instituto Gera. In partnership with Amani Institute, they brought 'Formação em Impacto Social (FIS)'- a program which offers an in-depth introduction to social impact work to the Portuguese speaking audience, from São Paulo to Rio de Janeiro.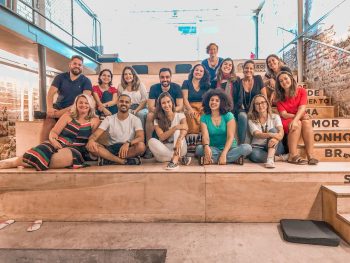 "It is great to be working with Amani Institute to take this knowledge outside of São Paulo and to make it possible for this type of training to reach an even larger audience,"says Larissa about the successful experience. Two editions of FIS already happened with more than 30 students in Rio and applications are open for the third one starting in March 2020.
Having a physical presence outside of São Paulo is especially important for Amani Institute and the social impact sector in a country where developed is slowed because all of the investments tend to be focused in the same region. As Pipe.Social (a platform that maps social businesses in Brazil and matches them with investors, accelerators, governments, mentors etc.) showed, 62% of Brazilian social businesses are concentrated in the Southeastern part of the country and just 7% are in the Northern regions.
This data explains the relevance of launching FIS also in Manaus (the capital of the Amazonas state and the entrance to the Amazon forest). With the support of Instituto de Cidadania Empresarial – ICE (an institute dedicated to strengthening the impact business and investment ecosystem in Brazil) and partnering with Impact Hub Manaus, Amani Institute finally reached the Northern region of Brazil in October 2019.
The partnership with Impact Hub was led by another Amani Fellow, Flávia Cerruti. Currently living in Manaus, she emphasizes that "FIS in Manaus has an important role in engaging and enhancing the local social impact ecosystem. It could also impact organizations already active in the Southeast of Brazil who are considering working in the north too."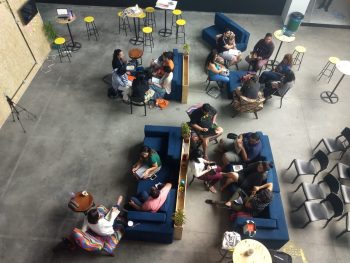 FIS participants in Manaus include people from different cities of the north such as Santarém, Belém, Maués and even a student from Venezuela. Rafael Souza, a participant in the first cohort, expresses well how life-changing this opportunity can be: "I always wanted to do a course on social impact to be able to work in the sector, so when FIS started here in Manaus, it was something that I could not miss, it was a unique educational opportunity.."


Julia Melo, our Country Director in Brazil said "From day one, democratizing and expanding access to the Amani teaching methodology has been one of our main goals. In Brazil, we focus on expanding Formação em Impacto Social (FIS), since it is an educational program designed entirely within the confines of Brazilian reality, but at the same time adaptable to other scenarios."
Amani Institute is already in talks with partners in Curitiba, Recife, Belo Horizonte and even in Ecuador, where we will likely run the first FIS edition outside Brazil in 2020, once again in partnership with Amani Alumni from Quito. As the African proverb says "If you want to go fast, go alone; but if you want to go far, go together.".
About Formação em Impacto Social (FIS)
Launched in São Paulo in 2017 with more than 100 graduates and 15 partner organizations with whom our students developed projects, FIS is an in-depth introduction to social impact that ensures that changemakers apply their learnings and own their development by using tools and methodologies to create sustainable social impact. The 6th edition in São Paulo will start in March 2020.
The duration of the program varies depending on location, but the course is always divided into three blocks: introductory immersion, development of impact projects, and final immersion. Building on the core curriculum, the program will guide students in building a social impact project with existing social organizations.
With a clear framework plus experience working within a real organization and its challenges, the idea is to act as consultants, learning about the host organization, discovering the issue to be solved and seeking impactful solutions. Our local partners in the different cities have a crucial role to identify these organizations and to map the learning needs of the sector in the region where the course is taking place. To complement the journey, different intensive skill courses are offered with expert facilitators.
The themes of the courses are divided into three pillars: "I am Impacting", more focused on the self-knowledge of people who develop careers of social impact; "Tools to Impact", such as futurism, advocacy and non-violent communication, among others; and "Path to Impact", where professionals already working in the social sector can share their experiences and knowledge.