The Talent Challenge For Small Businesses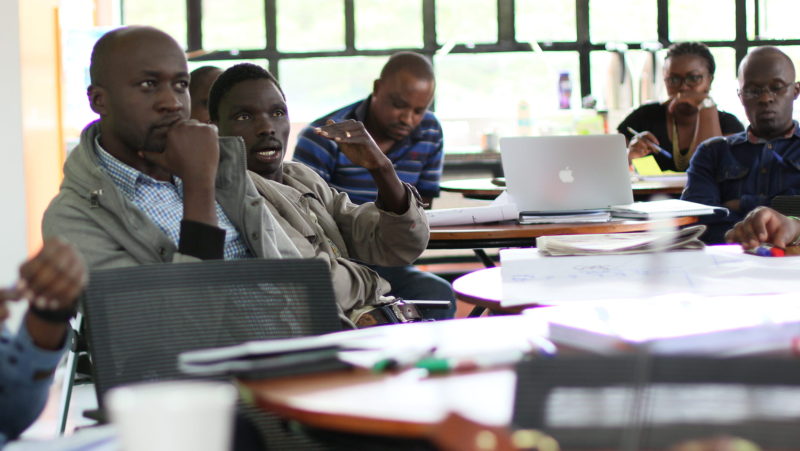 Small and growing businesses (SGBs) are described as global engines of shared prosperity. They drive growth, promote sustainability, and support equity around the world. According to a study done by Ripple Works "with growing resources more entrepreneurs are now taking risks to find solutions to the toughest challenges. Incubators, accelerators, and training programs are improving the odds of their success. Impact investors are making more and bigger bets to fund their growth. Yet one critical challenge has stalled behind the curve: attracting team members with the right experience and expertise to bring these enterprises to scale – "human capital."
Human capital remains critical to the success of any business. Fred Swaniker, Founder of the African Leadership Group, whose mission is to create a movement of leaders, revolutionize tertiary education, transform the continent and change the world recognizes the need for world-class talent to achieve this vision. He believes "If you get that right, the rest of your life is easy. It's so important. As the CEO, I don't let that go."
Out of the 600 social entrepreneurs surveyed during the study by Ripple Works, 63% of them said that "their inability to access the talent they need will a have high or critical impact on their businesses. That number jumps to 75% for funded, early-stage companies – the companies expecting the highest revenue growth."
The study further revealed that "as entrepreneurs build and scale their companies, they get better at overcoming many of their challenges, such as fundraising, logistics, and compliance with regulations. But accessing the talent they need is the one challenge that gets more difficult over time. Not only does it get more challenging, it gets more critical to growth as companies mature and scale." Paul Breloff, Managing Director of Accion Venture Lab argues that "[Human capital] is miles and miles above everything else. It is, without a doubt, the biggest binding constraint to growth. There's human capital, and then there's everything else."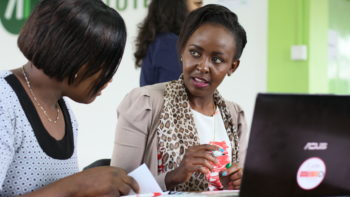 The lack of human capital is a greater problem for entrepreneurs in emerging markets, who are faced with limited supply of locally available talent. More than 1 in 5 entrepreneurs surveyed by Ripple Works called this lack of local talent their top hiring challenge (second only to funding), with half putting supply in the top 3. Consequently, the entrepreneurs take longer to fill in open positions and at a higher cost. The effects of this shortage is seen in the number of job openings – 33% of the entrepreneurs surveyed are currently looking to hire senior leadership, and 56% are looking to fill positions for high-skilled, experienced workers.
Several propositions have been made to address this challenge. One of the ways suggested in the study was for entrepreneurs to focus their hiring needs much further in advance and to understand that the process of sourcing, recruiting, and hiring qualified candidates will take longer than they think. The study also revealed that the entrepreneurs that were more successful in hiring the talent they needed attributed this success to CEOs who made hiring a strategic priority. They invested a significant amount of time and energy to sourcing, screening, and attracting candidates. Fred Swaniker, Founder of the African Leadership Group, spends 50% of his time hiring.
The mission and vision of any entrepreneur is believed to be their greatest asset when it comes to hiring. Employers must be able to articulate their mission and vision in a way that speaks to the needs of their potential. According to the study by Ripple Works, "entrepreneurs can also bring to life the quality of products, strong financial or operating performance, and even success of employees." All this to make the company a place where a future employee will be proud to work.

One of the best way suggested to tackle the challenge of "human capital" acquisition is training your current team. The study recommends training with a focus both on the present and the future. "Better training today will mean fewer hiring headaches tomorrow." This is to be done with a focus on skills training and leadership development as a core competency. Essentially, current employees are to become tomorrow's company leaders. While this might come as an extra cost to the employers, it is one that investors can play a big role in making possible.
The study advises investors to fund organizations that provide training and development services to growing companies, especially if they focus on leadership and management training. This would make talent development a viable option for entrepreneurs who would otherwise find it difficult to afford.

Having long identified this challenge Amani Institute offers training and development support for small and growing businesses (SGBs), to build their middle and senior managers who can then help the organizations scale. Like the findings of the study, the ANDE Impact Report highlighted that "once SGBs have reached a certain size and maturity, often their biggest challenge is building a team that is able to manage their next step to scale. Recruiting the right candidates, developing current staff, and retaining the team are all key challenges."
What?
Amani Institute runs the
Amani Leadership and Management for Impact
program (now called Leadership for Growth). This is a 5-month modular, training and development program that aims to build business and leadership skills in managers across East Africa. The organization believes there are gaps consisting of soft skills such as determination and decision-making, communication skills, leadership and management, entrepreneurial and critical thinking, and the ability to work in a team. This requires Amani to go beyond skills training into leadership and management development. Consequently, the program seeks to develop the mindsets, skills, and knowledge required to create positive impact across three levels: self, team, organization.
We want to provide an effective and affordable leadership development solution for SGBs which:
Builds individual leadership & innovation management capacity
Leads to increased talent retention and employee engagement
Results in positive business outcomes
ALMI program, Leadership for Growth