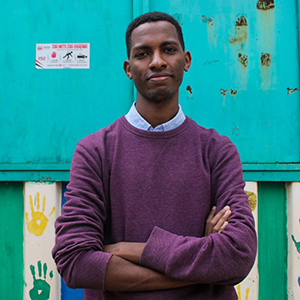 Ahmed Elsir KhalfAlla
Education, Technology
Ahmed is a Sudanese national who is the founder of Zytoona, an organization that seeks to enhance STEM education in Sudan and the Middle East. Prior to founding Zytoona, Ahmed previously worked as a software engineer at Eptikar. Ahmed graduated from university as a mineral engineer. He loves to utilize his time and talents to help others as exhibited by his extensive volunteering in Sudan with UNICEF via the UPSHIFT program as well as a cultural organization called Shorrti.
Ahmed believes that a better understanding of himself and his abilities will help him optimize his potential to positively influence and impact others. He feels that the introspection and practical application of knowledge gained from joining Amani Institute will help him catalyze changemaking in his domain to make the world a better place.
Ahmed wants to enlighten people about the need to preserve the planet, and bring the joy of knowledge and science to little kids living in Africa.