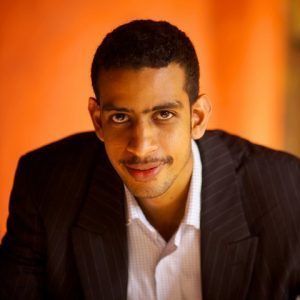 Ahmed Maawy
Head of Corporate Products at Al Jazeera Media Network, Founder, Swahili Box
Technology
Ahmed Maawy is currently Head of Corporate Products at Al Jazeera Media Network. He previously worked as Product Management Specialist and was a Software & Data Engineer at AJ+ for 2 years. Apart from that he also setup the SwahiliBox Open Space in Mombasa and has played a crucial role in the setup of the Tech Community in Mombasa.
Ahmed Maawy has also worked with
Appfrica labs
and as the technology lead at
Abayima
. He has spent more than 10 years developing web, mobile, and enterprise software as well as being a project manager for a number of software products and projects. He has worked with corporations and nonprofits alike, as well as media agencies such as Al Jazeera New Media as well as Internews Europe. Amongst others he has also worked for
Ushahidi
and Datadyne. After graduating from Amani Institute Ahmed moved to Mombasa to start building a tech community there. He is the Mombasa Director for Start Up Grind and has co-founded
M-Power Mombasa
. M-Power is a community-based organization registered by the Ministry of Culture and Social Services in Kenya in 2014. The group focuses on socio-economic empowerment, inspiring and developing individuals and help them develop new and innovative ideas through networking, access to training and support and professional mentoring and coaching.