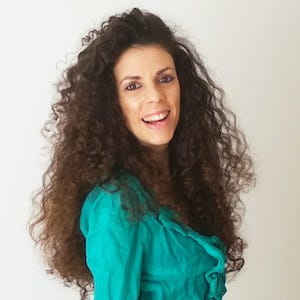 Alessia Andena
Alessia is from Italy and holds a degree in cultural and linguistic mediation. Previously, she has created a program around bridging cultural differences, targeted towards people waiting to adopt foreign children. Alessia also teaches the Italian language to foreigners and migrants in Italy.
Given her passion for travel, impact, languages, and cultures, Alessia has been able to incorporate these facets in her professional career. She's worked 10 years in the nonprofit sector, across 18 countries. Her interest in interacting with people led her to be part of a small crew that created short documentaries. During the process, she cherished interviewing people and was amazed by the connection she could foster with them. Thanks to these experiences, Alessia realized the preciosity of our voices and the power of our narratives.
Furthermore, Alessia has a special connection with Ghana, where she has visited four times and live for one year while working for an NGO dedicated to street children. Her heart beats for children who need special love and she envisions a world where no child has to face any form of violence. This is the core cause she wants to contribute to as a changemaker.
Alessia wants to put all her energy and efforts into creating a more human world where each one can feel worthy, especially children. She joined Amani because she wants to transition to a new phase in life, in which she can discover new ways to deliver impact.