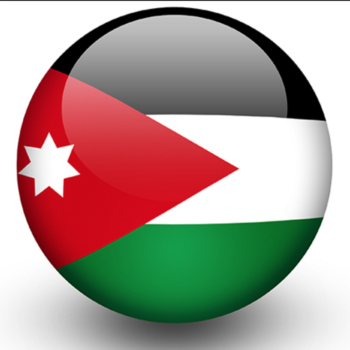 Amani Al-Nsairat
Program Manager and International Partnerships, Peace First
Amani Al-Nsairat has six years of experience in the nonprofit sector. She earned a B.A. degree in International Relations and Strategic Studies from Hashemite University in Jordan, an M.A. degree in Media, Peace and Conflict Studies from the United Nations Mandated University for Peace in Costa Rica, and a Postgraduate Certificate in Social Innovation from Amani Institute in Brazil. 
Amani's work has focused on the Syrian refugee crisis in Jordan, a country which now hosts more than 650,000 registered refugees. Her recent work at SPARK organization focused on the implementation of two educational programmes, which address the educational needs of Syrian and Jordanian youth living in Jordan. Prior to this, she worked at Generations For Peace, implementing peacebuilding and conflict transformation programmes in schools and community centers in a number of governorates in Jordan. She focused on utilizing non-formal education tools, such as sport and art, for peace activities to foster positive behavioural change. 
Through her educational background and work experience, Amani has honed professional skills and key strengths in the areas of programme management, project management, content creation, fieldwork, and facilitation. She is interested in the areas of peacebuilding, education, youth and community development. During her spare time, she enjoys meditation, yoga, reading, journaling, and taking photos.