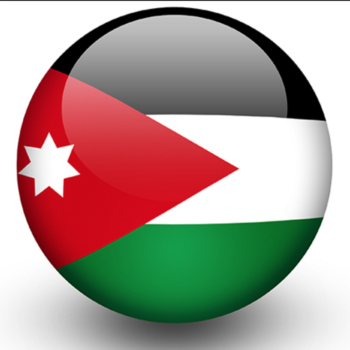 Amani Al-Nsairat
(Português) Programs Officer, Generations For Peace
After earning a B.A. degree in International Relations and Strategic Studies from Hashemite University in Jordan, and an M.A. degree in Media, Peace and Conflict Studies from the United Nations Mandated University for Peace in Costa Rica, Amani became interested in the areas of education, youth, community development and peace building.
Through her educational background and work experience, Amani has honed professional skills and key strengths in the areas of program management, project management, content creation, field work, and facilitation. She has been working in the non-profit sector for five years. Since 2013, Amani's work has focused on the Syrian refugee crisis in Jordan, a country which now hosts more than 650,000 registered refugees. Her area of work focused on the implementation of peace-building and conflict transformation programs in schools and community centers in a number of governorates in Jordan. Non-formal education tools such as sport and art for peace activities were the primary methods used to foster positive behavioural change. 
Studying abroad and working with people from different backgrounds and cultures, Amani has realized the beauty in our differences, and how the very things that set us apart can also be the catalyst to finding common ground that has the potential to unite us.