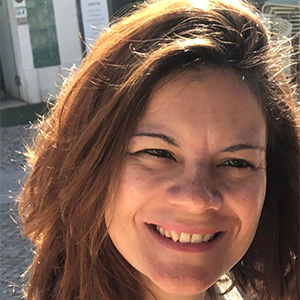 Ana Rita Monetrio
Ana Rita grew up in central Portugal surrounded by loving parents, family and friends. At 18, she went to Lisbon to study Languages and Literature (French and English). Soon after, she started working as a trainer and later as a quality manager in international teams and environments for 19 years.
In 2015, Ana successfully got a degree in Social Sciences, with a minor in Psychology, confirming her passion for both education & social and mental health topics.
Always in pursuit of self-awareness, Ana hopes that Amani Institute will provide her with new ways of thinking and acting to make a difference in the world.