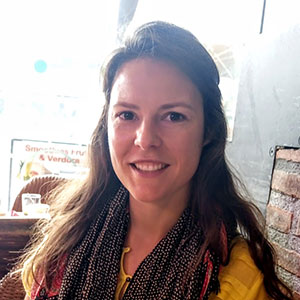 Angela Goerner
Passionate about the intersection of art, community and entrepreneurship, Angie is a strong proponent of the creative economy. Throughout her career, she has produced art exhibitions, pop-up concerts and public panel discussions to increase access to rising artists, opportunities for creative placemaking initiatives and artistic collaborations across communities and different cultures.
Originally from Düsseldorf, Germany, she holds a Master's in Arts Management from American University and is a 2014 recipient of the Creative Community Fellowship Program by National Arts Strategies. While living in Washington, DC for over a decade, she worked on creating dedicated work/live spaces for artists and organized a grassroots music festival with friends out of her backyard in Washington, DC.
Now back in her native Germany, Angie is keen on find new ways of combining her cross-cultural experiences, passion and skills in unexpected new ways to contribute to the greater good of her community.