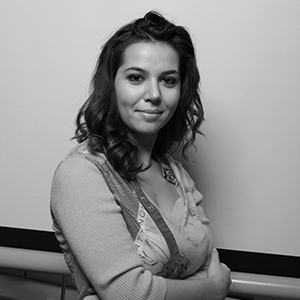 Anna Baldassarre
Anna was born in Italy but considers herself a global citizen. She has always been a free, dynamic, determined and creative spirit and dreamer. Since she was a child, she has had a passion for traveling and developed a keen curiosity for different cultures. When she turned 18, she started to study and work in the field of digital service design, and communication in Italy and abroad, acquiring a Bachelor's and Master's Degree in Fashion & Design and Strategy of Communication (University of Padua and University of Bologna). She worked for several years in international and innovative companies such as Natuzzi, Zucchetti and H-Farm. In her everyday life, she tries to use the human centered design approach as much as possible, and is taking part in projects that have social impact and are focused on real needs. In Italy, she was also a Service Design Researcher with "La Scuola Open Source": Research and Co-design for a new educational model and new solutions than can be adopted by school and independent cultural centers.
Most recently, she has been traveling as backpacker around Asia while trying to implement two social projects: Children POV (http://www.thewayofwanderlust.com/childrenpov) and Design Positive Vibes (http://www.thewayofwanderlust.com/design-positive-vibes), as well as documenting the journey from a socio-cultural point of view.
She has increasingly felt the need to design services and experiences to improve people's lives, especially in poor and vulnerable communities seeking change. She aims to design services centered on people, on their needs while using a creative approach to problem solving that starts with people and brings new solutions tailored to suit their lives.