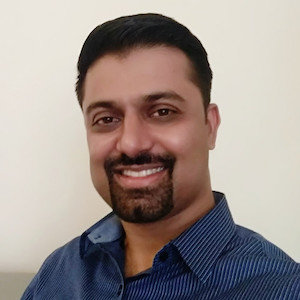 Media and Communication
Arjun is a media professional turned educator. In a career spanning over 12 years, Arjun's ability to connect with and inspire people has found expression in the hospitality, radio, and training & development sectors. A storyteller at heart, Arjun helps people imagine new possibilities for positive change and bring them to life.
Arjun was a senior radio producer and prime time show host with a leading media network in India. His top-ranked shows reached over 1.2 million listeners across Bangalore in India. In his educator avatar, Arjun has designed and facilitated experiential training programs in soft skills, team building and personal development for corporates, universities and schools. He also worked as a senior instructional designer with a leading e-learning company in India, where he developed online training courses for companies worldwide.
Arjun is a proud member of the inaugural 2018 class of Amani Institute's flagship Social Innovation Management (SIM) program in Bangalore, India.
As Program Manager, he's now part of a team that is building Amani Institute's growth story in India. He has a master's degree in Communication and Media studies from Bangalore University; a diploma in Experiential Education and Practice from Pune University, and a bachelor's in Commerce from Bangalore University.
Arjun recharges his soul by playing drums and percussion, singing, and reading.