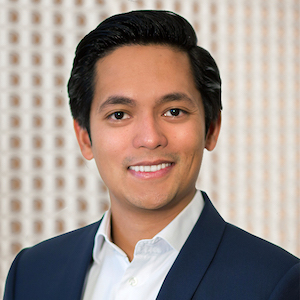 Aroun Dupuis
Aroun, from Switzerland, holds a Bachelor's degree in Economics from HEC Lausanne, a Master's degree in Finance from the University of Durham, a Blockchain Financial Analyst certification from the University of Nicosia, and a FinTech certification from NYU Stern School of Business.  
Aroun worked 5 years at Credit Suisse in Geneva as an FX trader and investment Advisor. Most recently Aroun worked as a cryptocurrency trader and investment analyst at Bitcoin Suisse, a swiss-regulated financial intermediary, and pioneer in crypto-financial services. Most recently, he joined Falcon Private Bank in Zurich. His duties as Head of Business Development and Market Intelligence consist of supporting innovation, strategic initiatives, and external engagement opportunities. 
After almost a decade spent in the private banking industry, taking care of the financial needs of the wealthiest people in the world, Aroun has decided to look for a career change. He wishes now to learn and develop the necessary skills to support the less fortunate and underprivileged. He genuinely believes that ethical finance can benefit everyone, from the ultra-high-net-worth to the unbanked individuals.

The Social Innovation Management program is the opportunity for Aroun to gain experience and knowledge in the social and impact investment industry to make his wish for a career change a reality.