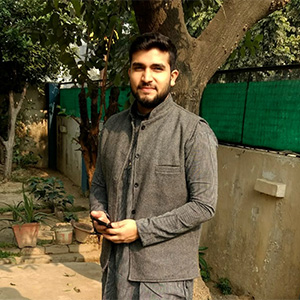 Ayush Rastogi
Media and Communication
Ayush is a UNESCO Communication Fellow, India 2017, and an advertising and marketing professional who is passionate about building leadership for organizations and within changemakers and moving beyond what's "good enough" to make sustainable social change at scale.
At heart, he is a storyteller and wishes to make an impact using communication (verbal and digital) as a powerful tool in the development sector. Some of the things that he would like to work on are forming communities for collective action and mental wellness amongst the youth.
With Amani Institute's program in Social Innovation Management, he aims to develop actionable strategies and tools that can be used to practice mindfulness in everyday life. Cinema, street food and mountains excite him the most; traveling to different ecosystems and understanding their history and culture is what makes him an inquisitive soul.