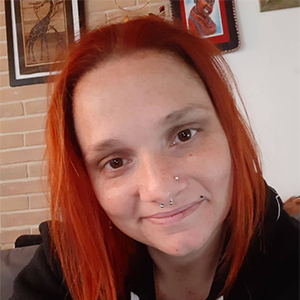 Azzurra Ferro
Born and raised in Rome, Azzurra is currently living in Ancona where she has been working since 2014. Soon after her first experience in Kenya as intern with Cisp she coordinated inclusion projects for refugees and asylum seekers with an other Italian Ngo (Gus). She has a Bachelor's degree in International relations from the University of Rome 'La Sapienza' , majoring in Cooperation and Development at Iuss-Pavia.
She then specialized in Migration Law, managing projects in support of asylum seekers. She has had a variety of experiences abroad as a volunteer (Cote d'Ivoire), internships (Kenya and Somalia), seminars and conferences (Ukraine and Nigeria) and worked on short term projects on the refugees crisis (Kurdistan, Greece and Poland). She has been selected for Socrates Erasmus in Poland in 2011 and took part in a joint programme on international affairs and global governance. She is interested in human rights in the context of the humanitarian and emergency support field. She is passionate about social justice and equity and is convinced that social innovation and social enterprises are key for sustainable development.

She enrolled for the Social Innovation Management Programme, with the aim to get the skills to start her own social impact venture.