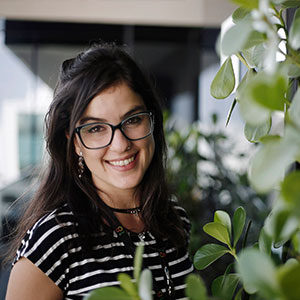 Barbara Rezende
Barbara was born and raised in São Paulo. She graduated as a production engineer, which has given her tools to do what she always wanted to: solve problems. After working with product development in Decathlon, Barbara now works at Google with initiatives that empower small and medium businesses through scalable initiatives focused on growth and education.
Ever since she was a kid Barbara has been involved in social projects and felt passionate about different cultures. She has lived in 4 other countries, as part of AIESEC, ENACTUS and Instituto CEO do Futuro. While she values urban life, the diversity and craziness of this huge city she is strongly connected to nature – the contact with earth, sun, beach and waterfalls is what recharges her energy.
Barbara truly believes that communication can change human interaction – people should sit and talk more often – and she wants to be a change catalyst to help other people remember that the impossible is actually possible.