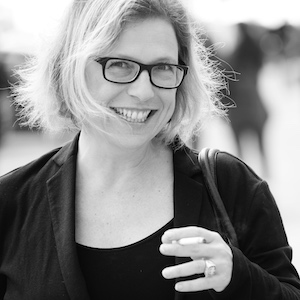 Barbara Sgarzi
Adjunct Professor, SISSA
Journalist
Born in Genoa and currently residing in Milan, Barbara is a journalist, digital media professor, and consultant. She graduated with a specialization in Modern Languages and Literatures from the University of Genoa, Italy.
At the beginning of her career, Barbara found herself in the midst of the digital revolution. She was fortunate to live through the great changes and opportunities that the Internet brought to the media industry, working in Italy and the UK, at the intersection of digital and traditional media. Since 2009, Barbara has been teaching social media strategy and digital transformation, at universities and companies. Alongside, she has also been working as a digital communication consultant for firms such as Lenovo, Wolters&Kluwer, TIM, Vodafone, ENI, NH Hotels, Adecco, ERG, Sanofi, Novartis, and OVS.
In addition, she is a member of Parole Ostili, a non-profit organization that works against hate speech and cyberbullying. In order to spread the best digital practices, Barbara volunteers for their Academy by giving speech training to family, schools, and teachers. She also devotes some of her time to fight misinformation, through pro-bono training and social media activism.
Passionate about food and wine, Barbara has written about food for several years and she earned her Sommelier diploma in 2016. Ever since, she's also been working in wine communication.
Barbara is an Amani Fellow because she's looking for a deeper meaning in what she's doing and she believes her experience could be useful in social innovation if given the right stimulus.