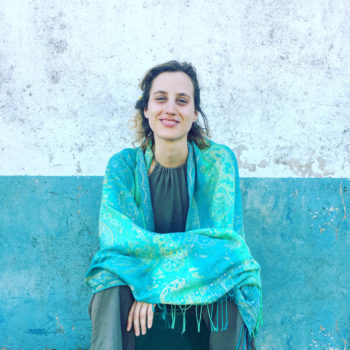 Belén María Cavanagh
Co-founder, Flanmixto
Belen is a constant seeker and since she was young, she wanted to paint a more colorful and lovable world. In her search for peace, she studied International Relations. After completing her studies, together with three of her friends, she started a microcredit group in La Teja, Merlo, Buenos Aires to support neighbors who needed to improve their housing conditions.
She later joined Enseña por Argentina and became a high school teacher for two challenging years in which she learnt plenty from her students and from other teachers that were deeply committed to educational change. Belen is an Ashoka Argentina Fellow and the through Ashoka, she learnt that if she wanted to change the reality, she would first have to become the change she wanted to see.
Currently she is the co-founder of a social enterprise called Flanmixto, which combines handmade ponchos made by female artisans from rural communities of Santiago del Estero with urban recycled jackets from Buenos Aires.