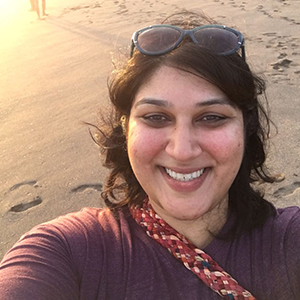 Bhairavi Prakash
Founder at Mithra Trust
mental health, well-being
Bhairavi Prakash is a psychologist, an Amani Fellow and the founder of Mithra Trust. The purpose of Mithra (friend in Sanskrit) is to provide mental health information, and tools, in a way that a peer would. Mithra promotes understanding, empathy, and connectedness by providing safe spaces both online and offline for people to express themselves, introspect, and feel a sense of belonging. In the past Bhairavi has worked on workplace well-being, and set up India's first for-profit school-mental health program. Her areas of interest include digital health, youth leadership, and wildlife.

Bhairavi currently lives between Bangalore & Madras, and has lived in Nottingham and London. She studied B.S.c. Psychology at Women's Christian College, Chennai and M.S.c. Work and Organisational Psychology from the Institute of Work, Health & Orgaisations, University of Nottingham. She interned with Diageo in London and soon after began working with Totus Consulting in Chennai, where her client work on coaching & leadership development frameworks won awards.
Bhairavi has also worked on projects in the field of digital health and artificial intelligence, across areas that included leadership development, product development, product diversification, strategy, and growth.
Bhairavi's interests are varied; she writes, enjoys the 'golden age of television', good food, hot tea and loves to travel. Some of her articles that are widely read and circulated include 13 reasons why & suicide , Burnout at 28 , and Myth of the Blue Whale. You can see her also at Amani Institute's 'Walk your Talk' event in India in 2019.