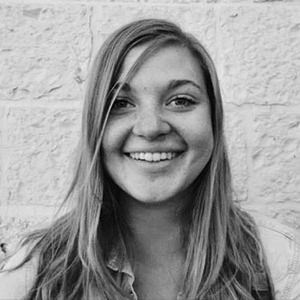 Brennan Lanphear
Creative Director & Associate Producer, Cage Free Productions
Brennan holds a Bachelor's degree in Communication Studies from Westmont College in California, USA. She is a multimedia impact storyteller aiming to shift underlying narratives towards social justice and cultural innovation. She has spent the entirety of her career in the impact space implementing narrative strategies and crafting compelling visual content for a wide array of mission-driven organizations, both domestically and internationally.
She worked her way up from an intern fresh out of undergrad to her current position as Creative Director & Associate Producer at Cage Free Productions, an award-winning visual communications and video production B-Corp with a mission to tell stories to solve problems and make an impact.
She is an avid writer with an affinity for poetry and music (best case scenario when she can pair the two), a curious and relentless learner, and would always rather be somewhere outdoors. Her vision is to craft strategic narrative projects around deep-set belief systems to build empathetic awareness of oneself and others, thereby inspiring long-term behavior change as a result. Through Amani Institute, she is looking forward to cultivating a trusted network of peers in the impact space and refining a new set of skills to apply her work in mission-driven media.