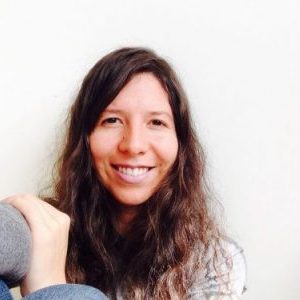 Briana Barrios Gomez
Briana Barrios is a Colombian designer from Bogotá. She has worked in the areas of social entrepreneurship, poverty alleviation and education using the Human Centered Design approach. She has experience as a graphic designer focused on socially responsible communication and has been a Fellow at Balloon Latam, where she taught social innovation entrepreneurship to young entrepreneurs in las "villas" of Buenos Aires. Currently, she is working as a Strategic Designer in Del Lab al Campo (From the Lab to the Field). She works with a multidisciplinary team seeking to complement the science and design field to generate a greater impact with their education projects. Briana has participated as a project collaborator in platforms such as the Co-Design Summit: Creative Capacity Building of the D-Lab of the Massachusetts Institute of Technology (MIT) and the Citizen Innovation Laboratory of the Ibero-American General Secretariat.
Briana strongly believes that design is a powerful tool to generate social impact. It is her way to seek opportunities and find solutions. Her purpose of this new journey in India is to redefine and deconstruct the concept of innovation to be re-inspired as a designer for social innovation.