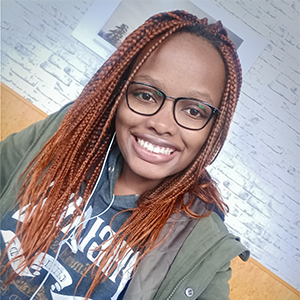 Candy Maingi
Engineering, Social Innovation
Candy is a 2018 Civil engineering graduate from the University of Nairobi.
During her time in university she joined AIESEC for 3 years where she became interested in social change and the role human beings have in changing and impacting the world.
In her free time, she enjoys writing, travelling, listening to Kenyan music,dancing and enjoying the traditional Kenyan food that is Ugali with a nice side dish of fried fish.
She is an Amani Fellow because she wants to be an agent of change helping actualize the sustainable development goals.