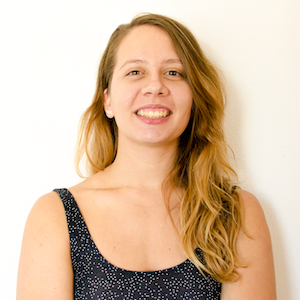 Carolina Tamagnini
Executive Director, Fundación para el Desarrollo de Políticas Sustentables (Fundeps)
Carolina hails from Argentina and holds a Bachelor's Degree in International Relations from Universidad Siglo 21, and a Post-graduate Diploma in Gender and Regional Justice from the Facultad Latinoamericana de Ciencias Sociales. She specializes in gender issues, fundraising, and strategic planning.

Carolina currently works as Executive Director at Fundación para el Desarrollo de Políticas Sustentables (Fundeps), a non-profit organization that advocates for public policies that promote and guarantee human rights across several sectors: health, environment, democracy, and gender. Additionally, she is also an independent consultant for other NGOs geared towards tackling issues related to international cooperation. Previously, as a researcher at Universidad Siglo 21, Carolina has worked on projects related to migratory policies, human rights, and the right to health. Carolina is also a member of Global Shapers Community, Córdoba Hub. Her vision as a changemaker is to achieve a fairer world from a feminist perspective, and she aims to alter people's mindsets by implementing policy changes.

She is an Amani Fellow because she wants to work alongside a community that is committed to solving global challenges, promoting change, and building a fairer world.