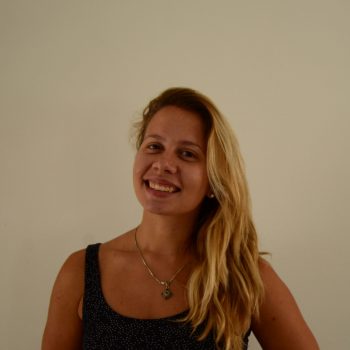 Carolina Tamagnini
Brazil Class 10
Carolina Tamagnini holds a Bachelor Degree in International Relations from Universidad Siglo 21 and a Postgraduate Diploma on Gender and Regional Justice from the Facultad Latinoamericana de Ciencias Sociales in Guatemala. She is a specialist in fundraising and in strategic planning. She is the Executive Director of Fundación para el Desarrollo de Políticas Sustentables (Fundeps), a non-profit organization whose aim is to advocate public policies that promote and guarantee human rights in different areas – health, environment, democracy and gender, at a local, national and international level.
She is a member of the Global Shapers Community, Córdoba Hub, and also part of Proyecto Czekalinski, an initiative that wants to fight poverty in Argentina through scientific research. Carolina has worked as a researcher in Universidad Siglo 21´s projects, related to migratory policies, and human rights and business. She has written multiple articles and research papers about gender, migration and refuge, and right to health.
Her vision as a changemaker is to work towards questioning power dynamics and fighting the root causes of structural inequalities. Carolina believes that a fairer society will come from cultural and policy change, and she has joined Amani Institute to create an impact in bringing social and gender equality by using the innovative tools and frameworks provided during the program.