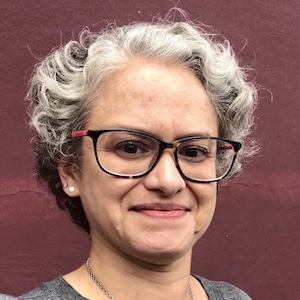 Carolina Vila-nova
Carolina is a Brazilian journalist with 20+ years of experience in print and online media. She has worked as a reporter, writer, assistant editor, and deputy editor in Brazil and as a foreign correspondent in Buenos Aires and Berlin. She also spent a sabbatical year in South East Asia and Oceania.
She holds an MSc in Latin American Politics with distinction from the University of London, a specialist degree in International Relations from the University of Brasilia, and a BA in Journalism from the University of Brasilia. Currently, Carolina is pursuing an MBA in Information, Technology, and Innovation from the Federal University of Sao Carlos, Brazil.
As an Amani Fellow, Carolina is hoping to apply her newly-acquired tools and skills to drive social change. Her vision for her career involves a more active role in education for women and she believes that everyone can be an agent for change.