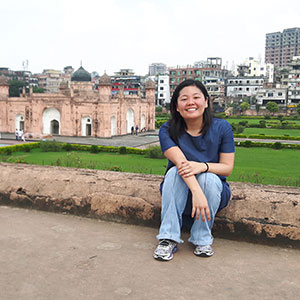 Celia Kano
Celia is a Mechatronics Engineer and holds a Masters degree from Escola Politecnica, University of Sao Paulo in Brazil. She started working on shop floor projects in two automotive companies, before joining EloGroup, a consulting group focused on management and new business projects in multinational companies such as AES Brasil, EDP, Walmart, Ecorodovias, Supergasbras, EMS and others. During these years as student and professional, Celia developed an interest in the people, systems and decision making processes in these companies.  Understanding how different industries work behind the scenes fascinated her.
After almost 10 years in the corporate world, Celia decided to make a career transition because her work in NGOs and volunteer projects motivated her to look for a life that would connect her professional skills with her passion for the Third Sector, Sector 2.5 and social impact initiatives. Because of this, she went to Bangladesh in 2017 to learn about "social business" and visit businesses created by Professor Muhammad Yunus.
She is currently a volunteer at NGO Instituto CEO do Futuro (an education project to low-income university students), a volunteer at the NGO Fundo Patrimonial Amigos da Poli (an endowment fund that invests in education projects) and works at Rede Mulher Empreendedora (an ecossystem that supports female entrepreneurs in Brazil).