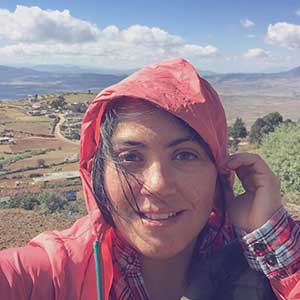 Celsa Calederoni Reyes
Founder and Director at CAMARONIp, Camaroni Producciones GRABO LUEGO EDITO
film, Media and Communication
"A world in which people from across boundaries know each other, recognize their common challenges and find solutions together"

Celsa Calderoni founded CAMARONIp (Grabo Luego Edito SA de CV) a small company producing films, videos and short documentaries that tell the story of interventions that social companies and organizations work on around the world to build a better society and work for our planet . Celsa studied communications at the Universidad Iberoamericana de la Ciudad de México. She directs, produces, edits and supervises all the short documentaries that are made in her company.
Together with her team of videographers, photographers, designers and editors, she has won prizes at international and Mexican festivals and is proud to bring changemaker's stories to more people. You can also find her on Instagram.