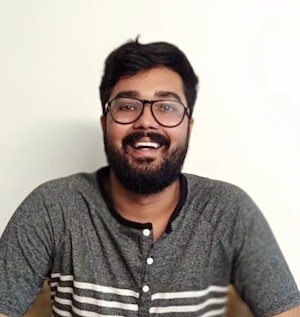 Chaitanya Bodhe
Communication Coordinator (India)
Media and Communication
Chaitanya holds a masters degree in Communication Management from Symbiosis International University, Pune, India. His passion for understanding and analyzing trends on social media drove him towards the field of communications.
After completing his undergraduate course, he volunteered with C.R.Y (Child Rights and You), an Indian NGO, where he worked in the fundraising and event management team. Post his stint with C.R.Y and his master's degree, Chaitanya joined a Public Relations firm called The PRactice where he was part of their Social Innovation vertical and worked with various organisations in the social impact sector. He joined our team in September 2019 as Communications Coordinator. His love for the sector and the opportunity to work for Amani Institute is the perfect combination for him as it is the ideal platform to execute his ideas on a global scale while contributing to the social sector.
Apart from work, he has been a lifelong sportsman and has represented his schools and colleges in various sports like football, basketball and squash. He is also trained in Indian classical music and plays a few percussion instruments.