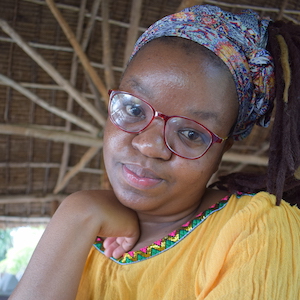 Chandapiwa Sisila
A Botswana national currently based in Ethiopia, Chandapiwa holds a Bachelor's degree (Hons) in Business (Enterprise) from the University of Derby and is further studying towards a Post Graduate Diploma in Business Analytics at the University of London. Chandapiwa has over 6 years of work experience working in Small and Medium Enterprise Development, Programme & Project Management, and Strategy.
Chandapiwa currently holds the position of Partners Fund Assistant with the African Union Commission. She envisions an equitable Africa that speaks for all its people in one voice – one that works for the continual development of its people and the industrialization of her economies.
She is a founding member of Faven Africa, a Pan-African organization set on creating a sustainable impact for women and girls through the development and implementation of inclusive enterprising projects in the areas of agriculture, manufacturing, and technology while also engaging communities on issues of African importance.