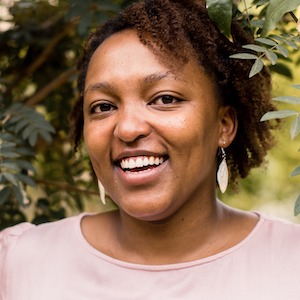 Charlene Mwangi
Charlene is from Thika, Kenya, and has worked with Save the Children International(SCI), World Agroforestry Centre (ICRAF), PricewaterhouseCoopers (PwC) Kenya, Plan International Kenya, and Institute for Security Studies (ISS). She has extensive experience in Internal Audit, Risk Management, Internal Controls Review, and Project Reviews.
Charlene graduated from Strathmore University with a Bachelor of Commerce Management Science and Business Administration. Her vision as a changemaker is to be a sustainability expert, leverage on skills acquired, and learn new skills. She is also motivated towards imparting knowledge to influence the current and next generation to practice sustainable measures and effectively manage natural resources.
She is an Amani Fellow because she believes it is important to find meaning in one's path, and she hopes to build on an impact-driven career with support of the Amani community.