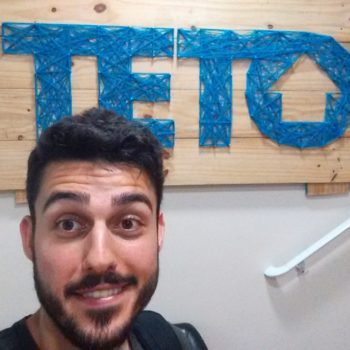 Christian Menin
Institutional and Government Relations, AVSI Foundation
Christian is working with AVSI foundation to support Venezuelan Refugees in Brazil. His focus lies on liaising with the Army, with UN Agencies and other stakeholders to integrate Venezuelans in Brazil through employment.

Previously, Christian used to be the legal director of TETO BRASIL; an NGO established in 19 countries in Latin America and Caribbean, and works with community development and emergency housing construction.
Having had a strong social motivation since high school, Christian knew that being a part of creating change was going to be his professional path. He has a law degree, with research background in human rights and has a post graduate certificate in International Economic Law.
While in university, he worked for global student organization AIESEC; and CISV, an organization which promotes cultural, peacebuilding and diversity through educational programs, as a coordinator of social projects (mosaic).
In his current position, he leads the national legal area and its volunteers, and is responsible for risk management, transparency, governance, consultancy and public administration relationship.