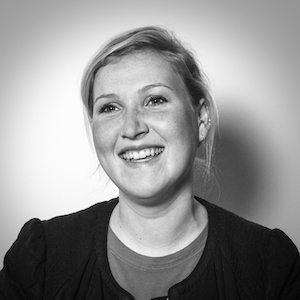 Christina Kuklinski
Volunteer Consultant (India)
Christina is a Volunteer Consultant with the Amani India Team. She prides herself on being a creative problem solver, energetic team player and organized workstreamer.
Prior to joining Amani Institute, she gained experience within the business and marketing sector through roles at Edelman and Deloitte Digital where she developed a reputation for driving results while strengthening partner relationships, and maintaining a high level of resilience and motivation under fire.
With that fire, Christina took the leap into the social impact sector, finding her skills could best be used in international community development. Working with NGOs truly committed to building capacity, she carefully cultivates relationships to understand local and regional needs in an effort to create a strong foundation for lasting change.
Through her role at Amani Institute, Christina hopes to continue to amplify and empower voices in pursuit of social impact, believing this is at the core of making the world a better place.
She holds a Bachelor's Degree in Sociology, Communications and Entrepreneurial Leadership from Tufts University.
In her free time, she loves playing with her dog Rio, running along Seattle's Lake Union, attending concerts and curating good vibes for friends and family through regular dinner parties.